---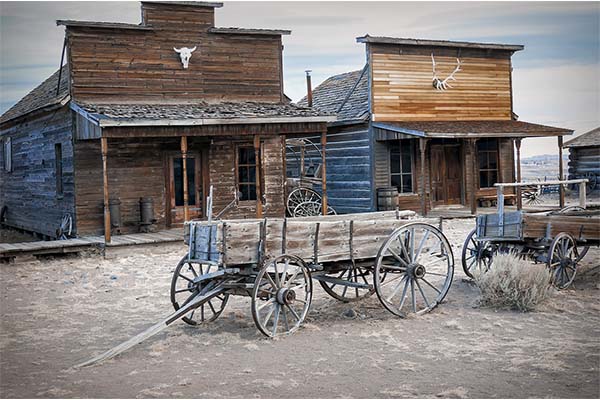 Saddle up for a visit to the Wild West capital of Cody, Wyoming. Founded by Buffalo Bill Cody, this quintessential frontier town is home to art, history, and one of America's most legendary rodeos. Here are the top five things to do and see in this Rocky Mountain mecca!
The Buffalo Bill Center of the West
This sprawling complex consists of five museums and research library covering all things Old West. The famous Cody, Wyoming museum was founded in 1917. It now houses the world's most comprehensive collection of western artifacts and exhibits. Learn about Native American tribes, western art, cowboys, and more.
In-depth and highly interactive, the Buffalo Bill Center of the West is a hit with visitors of all ages!

The Cody Nite Rodeo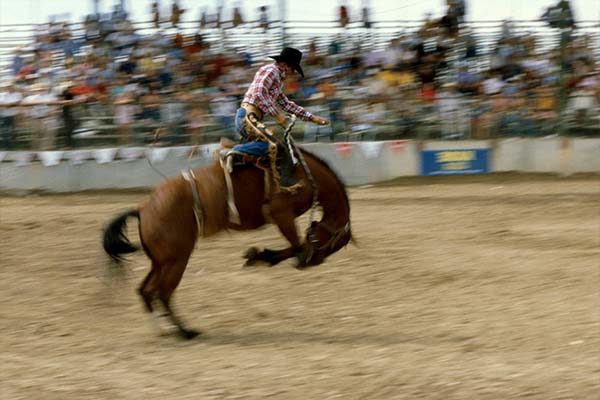 As the "Rodeo Capital of the World," Cody is your spot for a rootin' tootin' good time. From June through August, the nightly rodeo features professional and amateur cowboys and cowgirls competing beneath the lights in Shoshone Canyon.

If you happen to be in Cody on the Fourth of July, don't miss the Cody Stampede. Watch the nation's top riders and racers compete in calf roping, bull riding, barrel racing and all sorts of rodeo pageantry. It's definitely one of the most fun things to do in Cody, Wyoming!
Cassie's Supper Club
Opened in the 1920s as a "house of ill fame," Cassie's was notorious for serving bootleg whisky that was brewed and bottled in the cellar during the days of Prohibition. This authentic dance hall features original antiques and a great western atmosphere.
Old Trail Town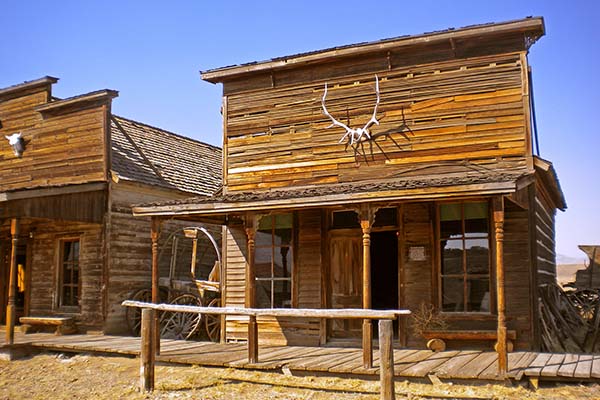 Experience life in the late 1800s in this eclectic collection of historic buildings. Visit the Hole in the Wall Cabin used by Butch Cassidy and the Sundance Kid. See Curly's Cabin, which was home to the Crown Indian scout for General Custer. There's the River Saloon, which still has bullet holes in the door. And be sure to visit Trail Town Cemetery, the final resting place of Jeremiah "Liver Eat'n Johnson" and his colorful cast of hard-living characters.
Old Trail Town is located at the original spot where Buffalo Bill first surveyed the town of Cody in 1895.
Cody Cattle Company
You'll enjoy a real all-you-can-eat chuckwagon dinner while listening to the foot-stompin' sounds of a country and western band at the Cody Cattle Company. This Old West themed venue gives its guests an evening of generous portions, frontier hospitality, and wholesome entertainment they won't soon forget.
Visit Cody, Wyoming with YMT Vacations
You can visit Cody, Wyoming and other great sights across the American West on YMT Vacations' Rocky Mountains & Black Hills National Parks Tour. This 10-day guided tour will take you from Old Faithful to the Buffalo Bill Museum in Cody, Wyoming, and beyond! To make your reservations to join this epic journey through the Wild West, call your travel professional or YMT Vacations at 1-888-756-9072.