---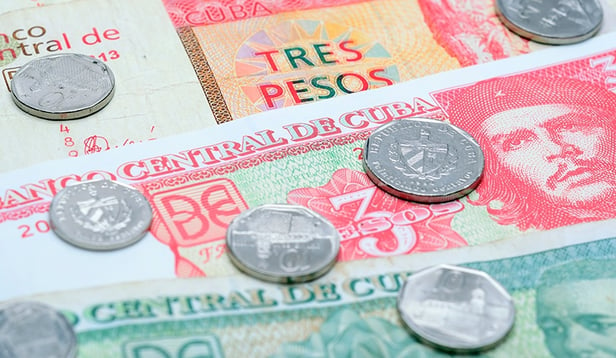 Politics and Religion: Nowhere is the need to avoid controversial topics more important than on the small island 90 miles to the south of Florida. While many citizens will engage readily in a conversation about Fidel Castro, the eyes and ears of the Party still consider it unpatriotic to be critical toward the regime. That being said, be sensitive if your tour guide is reticent to discuss sensitive issues.
Visit a Paladars: Havana's paladars are a great way to explore the culinary history of Cuba. Until the 1990s, restaurants not owned by the government were illegal and so these small dining rooms began operating out of homes. As the definition of a "restaurant" expands, you can now find paladars in old mansions and penthouses as well as family residences. Make sure to sample the staples, like Cuban Creole, but also be open to the many other flavors peppering the culinary landscape.
Don't Expect to Connect: It's no secret Cuba has some of the planet's worst Internet service. With severe state restrictions and awful connection speeds, just plan to leave your phone, your laptop, and your digital devices at home.
Money Matters: In Cuba, the dual currency system makes foreigners ripe for scams. Here's what you need to know. National pesos are banknotes printed with head-and-shoulder images of Cuban leaders and used to pay local citizens. On the other hand, convertible pesos depict national monuments and are worth twenty-four times what national pesos are worth. They are used to pay for goods and services. Make sure that when you pay in convertibles you are given change in kind and not in national pesos.
Being American Still Has its Drawbacks: Even after President Obama's recent visit, there are difficulties in visiting Cuba if you're a U.S. citizen. For one thing, you can only travel to Cuba under specific circumstances, like a People-to-People trip like the ones offered by YMT Vacations. There's also a 10 percent fee for changing US dollars into Cuban currency and your U.S. debit or credit card is not accepted on the island.
Carry Cash: In many places in Cuba, cash is the only form of payment for goods and services. Since cash machines are sparse, make sure to get money whenever you can, and make note of the operating hours for banks.
Beware Before Lighting Up -- Cigars sold by jineteros, or street hustlers, are rarely the real deal. Instead, purchase cigars from official stores known as Casa del Habano, or directly from the factory. You should also expect to pay for a premium product.
---
You can now visit Cuba on YMT Vacation Cuba, Its People & Culturegroup tour. This 8-day educational journey features stays in Havana and Cayo Santa Maria. Explore Revolucion Plaza, visit the farm of Ernest Hemingway and attend cultural performances as you learn about modern-day Cuban life. To make your plans to join this exciting journey, call you travel consultant or YMT Vacations at 1-888-756-9072.
---