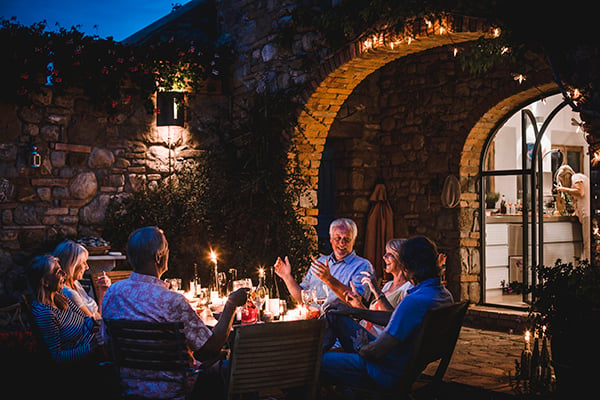 Travel like a local on your next international vacation in order to get a deeper sense of understanding about the people and culture. If traveling like a local sounds intimidating, rest assured that you do not have to give up the comforts of a vacation or ditch your pre-set plans. After all, you are still there to relax and have a good time! Here are 8 tips for traveling like a local:
1. Visit Local Markets
Instead of going to the mall or large chains when you need basic items, take a walk to the local market. Wander through the aisles and observe what other shoppers are buying. Shopping local will feel even more authentic if you go to a farmer's market or street market. Don't be surprised if you stumble across local treats to take back home.
2. Learn Local Phrases
Learning a foreign language takes time and commitment, and luckily you do not have to do this! However, learn a few key phrases before you arrive at your destination. Locals will be happy you are trying to speak their language. You may even break the ice and get some laughter with your pronunciation.
3. Put Your Map Away
If putting your map away and wandering through the city makes you nervous, find a compromise that works for you. For example, use your map to get to a place you want to visit, and once you get there, put your map away for one hour. Be willing to take in the environment without worrying where you are in relation to your next stop.
Guided tours are also a stress-free way the see different parts of a city, as you can always go back to places you enjoyed to explore more on your own.
4. Put Your Camera Away
Similarly, put your camera away for a short period of time. Take in the buzz of activity without taking pictures. This will give you a chance to really observe. See what people are doing and how locals interact with each other. Listen to the language without distraction. Of course, if you see an amazing sight that you must capture, go ahead and take a picture, but put your camera away once you are done.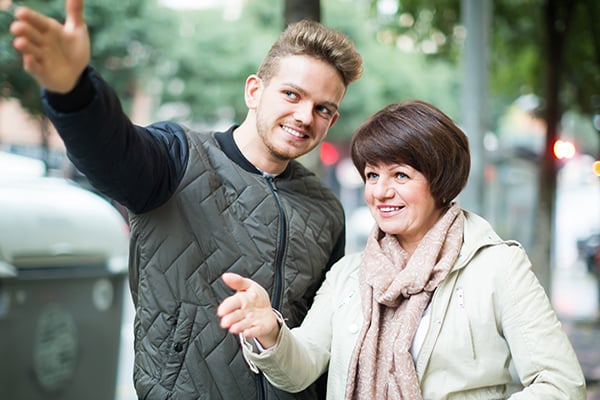 5. Ask a Local for Food Recommendations
When talking to locals at any point during your trip, ask for one restaurant recommendation. Specify that you want to try a place where there are more locals than tourists, and sample dishes that you wouldn't easily be able to find back home. Hopefully, they will give you the location of a non-touristy restaurant that makes delicious food.
6. Try Local Transportation
Taxi's, buses, trains, and tuk-tuk's may be part of the day-to-day transportation options. Ask the concierge at your hotel to explain how each work, and try one that is not too intimidating for you. Go for a short distance to see what it's like. Travel with other individuals on your tour so that you have company and feel more comfortable!
7. Take a Cooking Class
In order to appreciate local cuisine, take a cooking class. Many classes start in a local market in order to shop for the ingredients, and educate you as to why certain foods are so predominant in the region. Better yet, you'll learn to make a few dishes to impress your friends back home.
8. Avoid Peak Season
High season can be a hectic time to travel. It's challenging to slow down and appreciate your environment when you are surrounded by throngs of other tourists. If possible, book your guided tour or travels during the off-season in order to have more of the place to yourself.
You are not required to do each and every item on this list in order to get a real local experience during your travels. Try the ones that feel the most natural to you. YMT Vacations offers tours around the world with local guides who can give you insight into the culture of their country. Don't worry about planning everything yourself. Book a guided tour with YMT so you can focus on immersing yourself in the culture of the destination.