---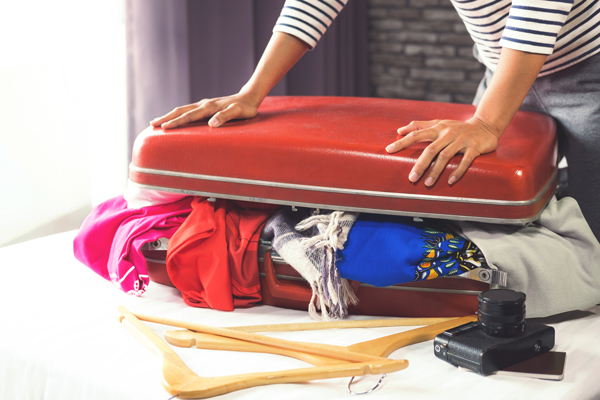 Traveling is a wonderful adventure. It gives us first-hand experience to learn about people and cultures around the world. Unfortunately, there are a lot of opportunities new travelers miss out on. Even if you are a frequent traveler, there are likely some travel mistakes you didn't know you were making.
One of the best things to do before international travel is to learn the cultural norms of a destination. This will prevent a lot of mistakes, but it's not the only area that travelers drop the ball.
We've put together a list of top 6 common travel mistakes to avoid.
1) Not Getting Travel or Overseas Health Insurance
If you are asking yourself, "Do I need travel health insurance?" the answer is yes. Look into policies for both travel and health-related coverage. Travel insurance covers cancellations, lost luggage, delays, and more.
Having a measure of security will remove some worry if things go wrong. Similarly, invest in proper health coverage while abroad in case you get sick. Feeling unwell in a foreign country is overwhelming, and combating illness without insurance is even worse.
Getting yourself insurance coverage is one of the best things to do before a trip.
2) Not Collecting Frequent Flyer Miles
There's a good chance that your preferred airline is part of an alliance, such as Star Alliance or oneworld. If so, they typically allow passengers to collect or redeem miles for travel across multiple airlines within their alliance. This benefits you, the customer, because it allows for more connections and access to more destinations.
Be sure to claim frequent flyer miles on every flight you take. If you are unsure whether your preferred airline is part of an alliance, contact their Customer Service team for details.
3) Packing Too Much
Packing too much may lead to baggage fees if you go over the allowed weight limit. It also leaves very little space to take home souvenirs for your loved ones. A common packing mistake is taking a different outfit for every day of your vacation. The best strategy on what to pack in your suitcase is clothes you can mix and match throughout your vacation.
4) Not Learning Some Basic Phrases
Saying "hello" in the local language will give you a more meaningful experience. Locals will feel respected and willing to interact with you. Making an attempt with the local language is also a great icebreaker.
Travelers on a tour with YMT Vacations will have a guide to help translate along the way. If you are not traveling as part of a tour, consider visiting countries where English is widely spoken.
5) Staying in Your Comfort Zone
Get out of your comfort zone when you have free time to explore. This can be as simple as walking down charming side streets, striking up conversations with strangers, or sampling new dishes. These experiences make for some of the best stories to share with friends and family back home.
6) Not Preparing for Long Distance Flights
Flights can be stressful, especially when they are more than a few hours long. Loud noise, recycled air, and uncomfortable seats are hard to handle in a confined space unless you prepare ahead of time. Be comfortable by:
Bringing your own water bottle
Wearing noise-canceling headphones or earplugs
Packing a neck pillow and blanket
Preparing a small toiletry bag
Include anything else that will make your time on the plane more relaxed.
Leverage Experts To Avoid Mistakes
Travel mistakes are a common part of the journey to get from one place to another. After all, there are plenty of unexpected events that can occur, no matter how well you plan. The more you travel, the easier it will be to recognize things you can improve the next time around.
Many of these pitfalls can be avoided when you book a guided tour or vacation package. Book your travel with YMT Vacations to avoid major travel mistakes.
---