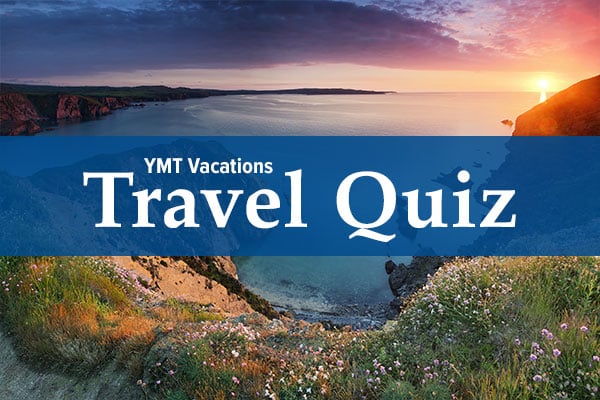 Sometimes it's difficult to decide where to go on your next vacation. From tropical getaways to national parks and historic road trips, the options are seemingly endless.
To help you choose your next North America getaway and determine the type of traveler you are, we have created a Travel Destination Quiz. By answering a few simple questions, our quiz will help you choose the right destination to meet your needs and send you on a phenomenal North American vacation.

An Alaskan Getaway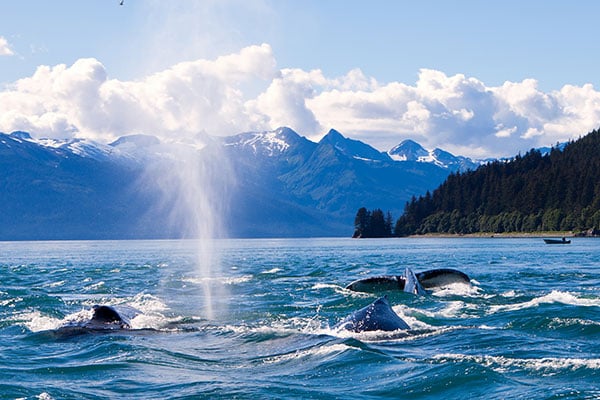 The rugged beauty of Alaska is undeniable. From towering mountains to lush forests and charming seaports, the experience is unforgettable. Here you can take in the breathtaking Hubbard Glacier, where you will see thunderously calving chunks of ice.
Wildlife is abundant in Alaska. Keep an eye out for sea lions and whales as you cruise through Stephens Passage. Visit the Wildlife Conservation Center and learn about the conservation techniques they use to help preserve Alaska's wildlife. You may see a variety of majestic creatures, including brown bears, wood bison, and bull moose.
Explore scenic Alaska with our Alaskan Discovery Tour or Grand Alaskan Cruise & Tour. Or join our Alaska Northern Lights Tour, which offers unparalleled views of the Northern Lights in Denali and Fairbanks for a once-in-a-lifetime experience.
Say "Aloha" to Hawaii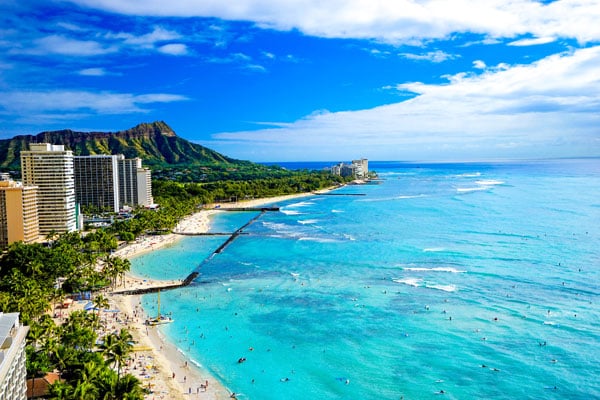 For many, Hawaii is a bucket-list destination, and it is easy to see why. Refreshing tropical breezes, white sandy beaches, and lush green forests provide the backdrop for an unforgettable getaway.
YMT offers three amazing Hawaiian tours: Best of Hawaii Four-Island Tour, Hawaiian Escape, and Hawaiian Islands Cruise & Tour. Enjoy island hopping from Oahu and Hawaii to Kauai and Maui. Visit the USS Arizona Memorial and Pearl Harbor Visitor Center, where you can learn about one of the most important days in U.S. history.
At Volcanoes National Park, see real volcanoes up close. If you're looking for a leisurely afternoon, stroll the world-famous Waikiki Beach. Spend some downtime exploring the islands at your own pace. Hawaii is a spectacular destination where you can experience the unique local culture and relish the island vibes.
Explore America's Magnificent National Parks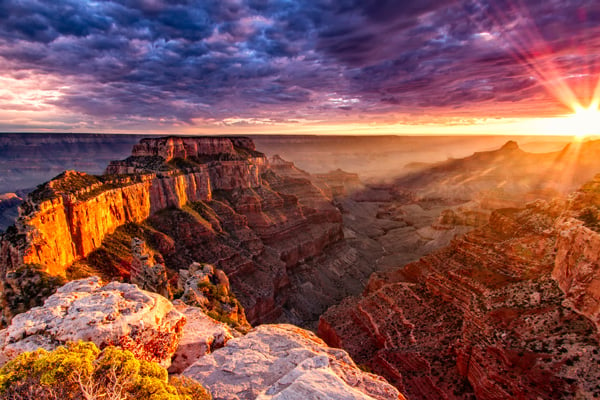 If you enjoy being in nature, seeing wildlife, and leisurely walks through gorgeous landscapes, a visit to one of our remarkable National Parks is ideal for you. Our National Parks tours offer breathtaking vistas and plenty of natural scenery to explore.
Discover the frontier territory of the Oregon Trail at Fort Laramie on our Rocky Mountains & Black Hills National Parks Tour. Get an up-close look at the powerful geysers at Yellowstone National Park, and take in the stunning scenery during a drive through Grand Teton National Park.
The sunrise and sunset over the Grand Canyon are something that truly must be seen to be appreciated. The same can be said for the hoodoos and sandstone monuments at Bryce and Zion National Parks, part of our Crimson Canyons & Mesas National Parks Tour.
Celebrate The Golden State on our Golden California National Parks Tour. This getaway combines the best of both worlds. Experience the glitz and glamour of Hollywood and Beverly Hills. Venture to the Las Vegas Strip and press your luck to see if you will be the big winner.
Between these cosmopolitan gems, you will get to explore the majestic landscapes of Yosemite and Kings Canyon National Parks. Giant sequoia and redwood trees — including General Sherman, the largest tree in the world — provide awe-inspiring moments in Sequoia National Park
Continental U.S. Sightseeing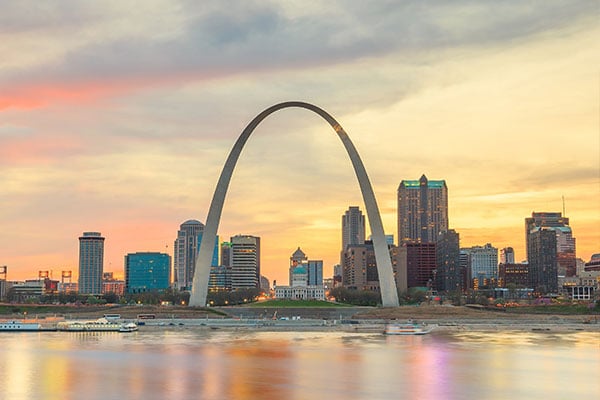 If you prefer a getaway that explores the open road, there are plenty of options available to you. On our Historic Route 66 tour, explore funky roadside attractions, quirky diners, and significant landmarks. As you travel toward California and the Pacific, a detour to the Grand Canyon is well worth the trip. Gaze out over one of the wonders of the world and take in a breathtaking sunset.
Perhaps less celebrated but just as fun, Highway 61, or The Blues Highway, is one of America's most iconic routes. The Blues Highway is a music lover's dream. It features must-see landmarks like Elvis's Graceland and Sun Studio in Memphis, as well as the Delta Blues Museum in Clarksdale, MS. As you approach the Gulf of Mexico, New Orleans' famous French Quarter beckons. The Blues Highway brims with authentic soul food, must-see roadside attractions, and fascinating museums.
Our new tour, Historic Southern Coast tour, allows you to explore the natural beauty and distinct culture of the South. Experience that renowned Southern charm as you visit Jekyll Island, historic Savannah, Georgia, and Charleston, South Carolina. Discover Jekyll Island's rich culinary pedigree, including wild Georgia shrimp, fresh oysters, and hearty Brunswick Stew. In Charleston, take a ferry ride to Fort Sumter to see the spot where the Civil War began.
Plan your next GETAWAY with YMT Vacations
Now that you know the ideal destination for your next trip, let us handle the details by booking your getaway with YMT Vacations.
Call your travel consultant or YMT Vacations at 1-888-756-9072. Still not sure where you should go? Reach out and we will help with tour recommendations based on your unique travel style.