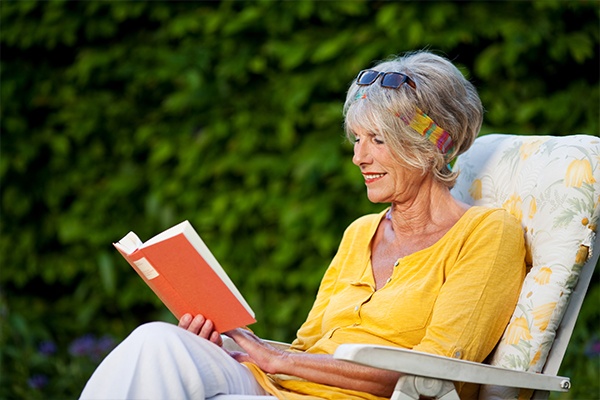 Whoever said getting there is half the fun never experienced a long plane ride. Without something to occupy your mind a six-hour flight can seem like an eternity. Mobile devices offer escape through digital entertainment and music, but we believe that one of the best travel distractions is a good book (preferably paired with a set of noise-reducing earphones). With that in mind, here's a selection of travel-related books to keep your mind focused on the joys of exploring the world. Maybe you'll find your next destination hidden in their pages!
A Cook's Tour: In Search of the Perfect Meal (Anthony Bourdain)
Combining his acerbic wit and skill as a storyteller with a genuine love of travel, Bourdain fascinated readers with his quest to find the perfect meal. Personally, we'd pass on any meal that requires us to navigate Cambodian minefields, but nothing deterred Bourdain.
Almost Somewhere: Twenty-Eight Days on the John Muir Trail (Suzanne Roberts)
The U.S. National Parks of the Golden West offer some of the most amazing scenery in the world. In Almost Somewhere, Suzanna Roberts recounts her hike along California's John Muir Trail, an odyssey that took her into the Sierra Madre mountains and through Yosemite, Kings Canyon, and Sequoia National Parks.
A Moveable Feast (Ernest Hemingway)
Hemingway's memoir of Paris in the 1920s will have you longing to visit la Ville Lumière. Follow Hemingway on his travels as the struggling artist forges friendships with James Joyce, Gertrude Stein, and other literary giants.
Cruising Attitude (Heather Poole)
Ever wondered what it's like to handle drunk businessmen, screaming babies, and a cabin full of tired, cranky travelers? Cruising Attitude is a behind-the-scenes expose of the often hectic, sometimes hilarious world of the flight attendant.
Danube: A Sentimental Journey from the Source to the Black Sea (Claudio Magris)
The perfect travel book for a Danube river cruise, Danube traces the history and culture of the lands surrounding the legendary river, from the Bavarian hills all the way to the Black Sea.
Pagan Holiday: On the Trail of Ancient Roman Tourists (Tony Perrottet)
As you explore the architectural and cultural wonders of Rome, send a silent thanks to the ancient Romans for making vacations possible. In this remarkable book, Perrottet reveals how Romans invented the tourism industry and travels in the footsteps of the world's earliest vacationers.