---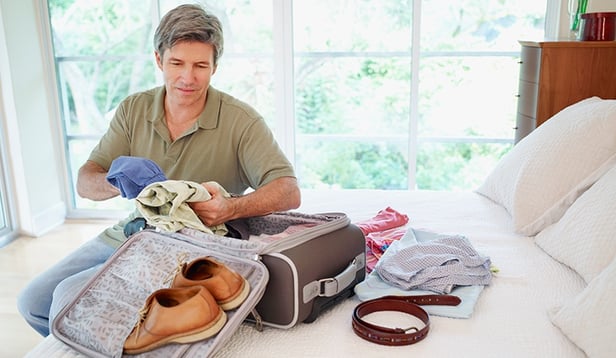 For more than half a century the American view of Cuba has been largely based on black and white movies and long-ago nostalgia. This "forbidden fruit of travel" is now opening its doors to curious travelers fortunate enough to earn a coveted spot on a U.S. State Department 'People to People' tour like the ones offered by travel company YMT Vacations. Before you go, here are some tips on what to pack when traveling to Cuba:
Cubans dress sharp for dinner. While that doesn't necessarily mean suits and ties, it does mean you should forgo shorts for evening events.
Since many hygiene products and over-the-counter medications are not available on the island, make sure to pack the necessities.
Bring along a two-week supply of prescription medications just in case.
The electricity on the island is 110V and 220V so you'll need a power adaptor.
In addition to your passport, bring along a photocopy of your passport and insurance policy. Plus, make sure to leave additional copies with someone at home as well.
Write down the contact information and card numbers for your credit cards and ATM cards, along with the serial numbers on traveler's cheques. You can leave this information in the hotel room lock box.
Since credit and debit cards are not operational in many parts of the island, make sure to have an adequate amount of cash.
The Cuban Convertible Peso (CUC) is the nation's currency and can only be obtained in Cuba. However, changing US dollars to the CUC carries an additional 10% fee. This fee does not apply to other currencies so you may wish to change your dollars into Canadian dollars or Euros before leaving and then exchange those for CUCs.
Consider leaving a bit of room in your suitcase for humanitarian donations. These gifts of friendship are highly appreciated by a population that lacks many of the basic items we enjoy in North America. To learn more, visit AuthenticCuba.com.
You can travel to Cuba on a YMT Vacations 'People to People' group tour. The Cuba, Its People & Culture tour is an 8-day educational journey that features stays in Havana and Cayo Santa Maria. Explore Revolucion Plaza, visit the farm of Ernest Hemingway and attend artistic and cultural performances as you learn about modern-day Cuban life. To make plans to join us, call you travel consultant or YMT Vacations at 1-888-756-9072.
---