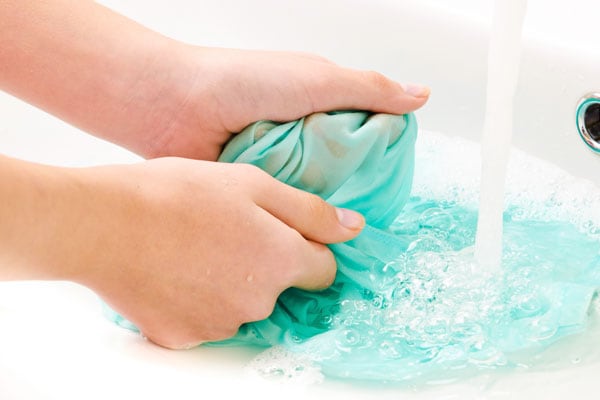 One of the biggest concerns our guests have before they embark on a YMT vacation is how they are going to do laundry while on their trip. Do hotels have laundry service? Is there laundry service on cruise ships? Will there be time to clean their clothes? Will there be facilities? What will it cost?
Based on these common questions, we've compiled a list of the best ways to wash clothes when traveling. Our suggestions vary by type of trip, cost, effectiveness, and convenience.
TIPS FOR DOING LAUNDRY ON VACATION
For our shortest tours, we recommend packing enough clothing to avoid needing to do laundry on vacation and washing laundry after vacation, if possible. Doing laundry at home will nearly always save you time and money when compared to doing it on vacation.
Barring that possibility, when on a land tour, you have three main options:
Use the hotel's laundry service
Do your own laundry at facilities in or around the hotel
Hand wash laundry in your room
Of course, no matter where you're going, how long your trip is, or how you'll be handling laundry, you'll want to pack wisely.
USING HOTEL LAUNDRY SERVICE
Most full-service hotels offer laundry services. This typically includes washing, drying, ironing, and hanging or folding your clothes. Dry cleaning services are also offered by many hotels. To save yourself time and minimize the amount of ironing you need to do (or maybe even avoid ironing altogether), get tips for packing clothing to stay wrinkle-free.
Not sure how to use hotel laundry service? Most hotels offer a laundry service where you place your dirty clothes in a bag you can find in your in-room closet, fill out an attached card listing the items you need laundered and the additional services you require (such as dry cleaning or ironing), and leave the bag in the hall. Your clothes will be returned to your room later that day or the next morning, and your card on file will be charged. This is usually quite costly—be sure to check the price for each service on the attached card.
Although this is the most convenient option, it's also the most expensive one. If you're on a budget, you may want to consider one of the options below.
USING THE HOTEL'S WASHER AND DRYER
An affordable and generally fairly quick option is to do your own laundry at the hotel, if they have a washer and dryer available to guests. Most laundry facilities sell single-use detergent, fabric softener, and dryer sheets, or you can bring detergent and other supplies with you from home or buy them locally.
VISITING A LOCAL LAUNDROMAT
If your hotel does not have facilities in-house, simply ask the concierge for a recommendation for a safe laundromat that is close by. Depending on the country you're staying in, laundromats may also be called coin laundries or launderettes.

Note that some laundromats offer self-service washing and drying machines (typically coin-operated), while others may offer additional services such as drop off laundry services, dry cleaning, or tailoring. Additionally, some have an on-site staff member to provide help and to provide change, but some may be completely self-service.

The price you can expect to pay varies, but in general, for a self-service option, you should be able to wash and dry a normal-sized load for just a few dollars. Since machines typically work with coins or tokens, you'll want to have cash on hand. Many coin-operated laundromats will have coin machines on-site or an assistant who can exchange cash for coins – or both.
HOW TO WASH CLOTHES BY HAND WHILE TRAVELING
Hand washing your clothes on vacation is very cost effective. Our suggested method for how to hand wash clothes when traveling is to use your hotel bathroom. You will simply need soap, a sink full of water, and somewhere to hang your clothes. If you'll be washing larger items or items that are heavily soiled, you may want to do so in the bathtub instead.
Fill the sink or bathtub with warm water, wash your clothes using detergent or a bar of soap, rinse the clothes under the tap, wring out excess water, and hang the clothes on either a clothesline (if available) or on a curtain rod or patio.
If you know you want to do laundry in your hotel room, we recommend bringing laundry detergent over using hotel soap. Since soap isn't intended to be used on clothing, it can take a long time to rinse out and can leave clothes feeling rough. One option is to get travel-sized bottles and fill them with liquid laundry detergent. While liquid detergent is most effective, if you want to avoid carrying liquids, laundry detergent sheets are also available. You may also want to bring portable laundry washing bags.
While hand washing is the most affordable option—either bring your own supplies or make do with what you can find in your hotel room—it's the least efficient and effective. Not only is the process quite time consuming, even if you bring your own supplies, you won't be able to get most clothes very clean. You can do a fair job with a blouse or thin socks, but nobody's getting a mustard stain out of a pair of jeans from the bathroom sink. In addition, air-drying clothes, especially heavier items, can take a very long time. We recommend that you wash your clothes at night to avoid packing wet items.

LAUNDRY SERVICE ON CRUISE SHIPS
Because cruise ships often spend so little time in port, guests are often limited to either using the ship's laundry services or doing laundry in their rooms. Each cruise line offers different services for different rates. Here is the most recent information for the cruise lines currently partnered with YMT Vacations.
Costa Cruises
Costa Cruises offers send-out laundry service and dry cleaning; there is no self-service launderette onboard.
Costa charges $2.50 to dry clean a shirt, $3 to wash one and $2 for press only; same-day service carries a 50 percent surcharge. Costa also has a Magic Bag option that can be booked in advance of sailing, laundering 25 pieces for $23.
Holland America Line
Holland America Line offers send-out laundry and eco-friendly dry cleaning.
Laundering a shirt runs $3–5, and a self-service washing load, with complimentary detergent, is $2. A dryer load is $1. Laundry by the bag costs $20.
Unlimited laundry is $7 a day ($9 in Europe); unlimited pressing only is $4 per day ($5 in Europe).
MSC Cruises
All MSC Cruises ships have laundry, pressing and dry-cleaning services, but no self-service launderettes. Sample pricing for a shirt is $5.70 for dry cleaning, $7.50 for wash and press, and $4.60 press only.
Norwegian
Norwegian Cruise Line provides wash and press service and dry cleaning on all ships; there are no self-service laundries.
Washing and pressing a shirt costs $5.95, dry cleaning costs $7.95 and pressing is $3.95. Prices are slightly higher in Hawaii.
Victoria
Same-day laundry service and press-only service are available on all but the first and last day onboard. Dry cleaning is not available.
A-ROSA
Laundry services are available.
CroisiEurope
There are no laundry services or facilities offered aboard any of CroisiEurope's ships. In some destinations, laundry can be sent out for cleaning while the boat is docked.
PLANNING AHEAD WHILE PACKING
Now that you're equipped with all the different ways you can do laundry while traveling, you can create a plan for how to best handle laundry on your next trip.
And no matter how you do your laundry while on vacation, always heed the wise words of English poet W. Somerset Maugham: "Look after your laundry, and your soul will look after itself."
To learn more about YMT Vacations guided tour destinations, call our Travel Consultants at 1-888-756-9072.