---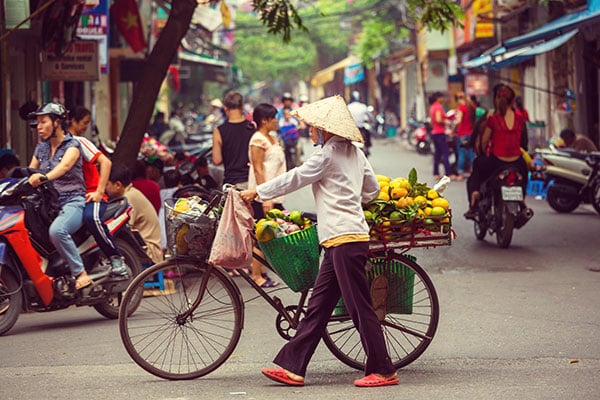 Vietnam is fast becoming one of the most appealing destinations in all of Southeast Asia. It's blessed with a huge variety of stunning natural beauty, as well as incredible cultural accomplishments. You'll see an expansive coastline, pleasant beaches, countless rivers, thick forests, stunning Buddhist pagodas, and bustling cities. It is also home to eight UNESCO World Heritage Sites, and a varied and delicious culinary scene.
In addition, Vietnam is extremely affordable and significantly less tourist-heavy than many neighboring countries. It is a hidden gem on the rise—and we highly recommend making your travel plans to Vietnam sooner rather than later.
If you decide to visit Vietnam, it's important to know some basic dos and don'ts, especially around Vietnam's culture and traditions.
Vietnamese Culture
The Vietnamese are fast moving, hard charging, and always willing to negotiate for something better. The national culture of Vietnam is full of energy, ambition, and pride. With a population of nearly 100 million people, there is always something exciting going on. You will encounter a stunning national work ethic, a tendency not to complain, and reverence for family, leaders, and those who fought their way to a better life. In addition, the culture is conservative. You won't see much bare skin, public displays of affection, or open political discussions.
There isn't a lot of the enthusiastic jolliness so common in America, but that is not to say people are unfriendly. They are simply more formal with strangers. Keep in mind that occasionally distant politeness is the cultural norm here. It is rooted in a focus on respect and a commitment to the betterment of loved ones. If you mirror that respect back, you can come to adore and appreciate the Vietnamese culture.
Dos for Visiting Vietnam
Here are some behaviors we highly recommend. Remember when you're there to be respectful, humble, and to embrace the differences between Vietnam and home!
Do Dress Modestly
Vietnam is a fairly conservative country, especially when it comes to how people look in public. Despite the temptation to dress for comfort in the sometimes extreme heat and humidity, walking around in tiny shorts and spaghetti straps would be an considered disrespectful. Instead, we recommend wearing very light fabrics that cover at least your knees and shoulders. When visiting temples, it's even more important you stay covered. If your legs and arms are exposed, you're likely to be denied entry.
Do Get Permission Before Taking Pictures of People
Vietnam is a very photogenic country—from the street food vendors to the bustling markets to the rural villages—but it's important to always be respectful of people's privacy when your camera is at hand. Be sure to ask people if it's alright to take their picture. This is especially true in rural villages. They will say yes, no, or they may ask you to pay a small fee. However it goes, they will appreciate the respect you've shown for asking.
Do Eat the Street Food
Cheap, abundant, varied and incredibly delicious, Vietnam's food culture, is not to be missed. Vietnam's exceptional street food scene has long attracted serious foodies eager to try its stunning variety of dishes. Don't be scared to follow your nose, especially in big cities like Hanoi and Ho Chi Minh. Stalls and carts are everywhere, serving dishes like Phở noodle soup, Bún Chả rice noodles, Banh Xeo pancakes, and Bánh Bao steam buns.
Unexpected flavor combinations and innovative usage of simple, traditional ingredients make these dishes—which are always served fresh and often steaming hot—an absolute highlight to visitors to Vietnam. Be sure to come hungry and with plenty of cash on hand, because you'll want to taste samples from as wide a variety of vendors as your stomach will allow.
Don'ts for Visiting Vietnam
It's vitally important to know what not to do when traveling abroad. If you know what to look out for, you can better navigate the streets and easily avoid offending or overpaying.
Don't Mention the War or Politics
The Vietnam War is still a sensitive subject here. Locals have mixed feelings about the "American War," and often prefer not to discuss it casually with tourists. It's best to avoid discussing politics and religion with people you don't know well.
Don't Be Timid When Crossing the Street
Crossing the street in Vietnam's major cities can be very intimidating if you don't understand the logic guiding the drivers. They anticipate making room for pedestrians, who they expect to move in a straight line and not stop until they've made it all the way across. Don't stop in the middle of the street. It can cause confusion and congestion, disrupting the delicate flow of traffic that only looks chaotic!
Don't Pay the Tourist Price
Haggling in Vietnam is an essential part of the shopping experience—that is a Vietnam culture fact! Prices are more of a starting point than anything else, and accepting the initial price is rarely necessary. Engage with the locals rather than paying the inflated "tourist price," for a much more authentic—not to mention cheaper—trip.
Visit Vietnam with YMT Vacations
Having a great experience traveling through Vietnam starts with knowing what to do or not to do. The very next step is picking the right tour provider. YMT Vacations can help you make the most of your Vietnamese adventure on our Journey through Vietnam, an unforgettable land tour and voyage through the highlights of this fascinating country. To view departure dates, or to make your reservations to join us, call your travel agent or YMT Vacations at 1-888-756-9072.
---