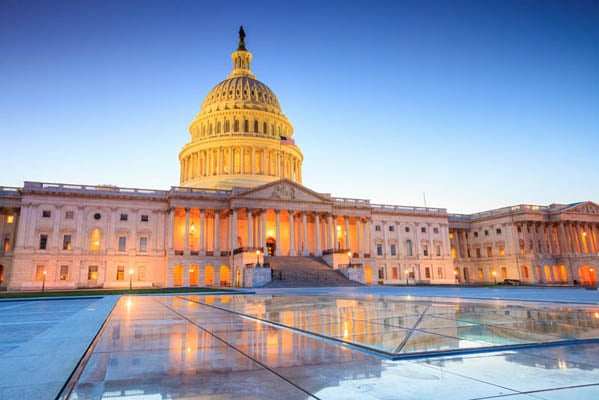 Washington D.C. offers many wonderful opportunities to learn about American history in fun and engaging ways. Visiting Washington D.C. monuments and memorials, as well as museums, is a great way to immerse yourself in this country's past.
When planning your visit, you'll want to schedule your days to ensure you don't miss out on the various must-see places of interest. Check out our Washington D.C. visitors guide below, which lists the world-famous monuments, memorials, and museums you'll want to have at the top of your itinerary.
Monuments & Memorials to See While Visiting Washington D.C.
The Washington D.C. monuments and memorials that you'll want to prioritize on your trip include: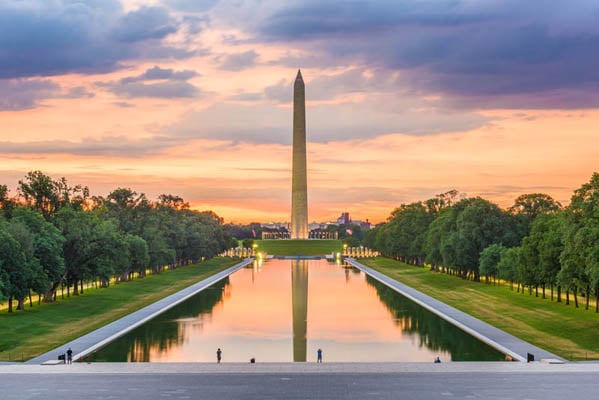 Washington Monument – The Washington Monument was constructed to honor the first president of the United States, George Washington. This 555-foot-tall monument is situated in front of a shimmering reflecting pool. You can take an express elevator to the 500-foot observation deck – be sure to have your camera ready to capture picturesque views of the city! There is also a museum on the 490-foot level.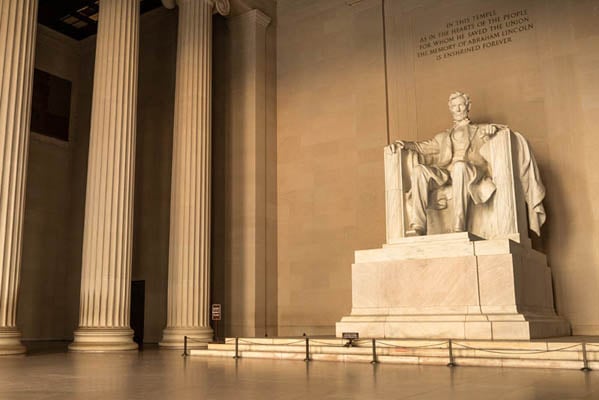 Lincoln Memorial – The Lincoln Memorial is a tribute to Abraham Lincoln, the 16th president of the United States. The memorial features Abraham Lincoln sitting in a marble chair surrounded by columns in a Greek-style temple. It was constructed on the site of many famous speeches, including Martin Luther King's 1963 "I have a Dream" speech.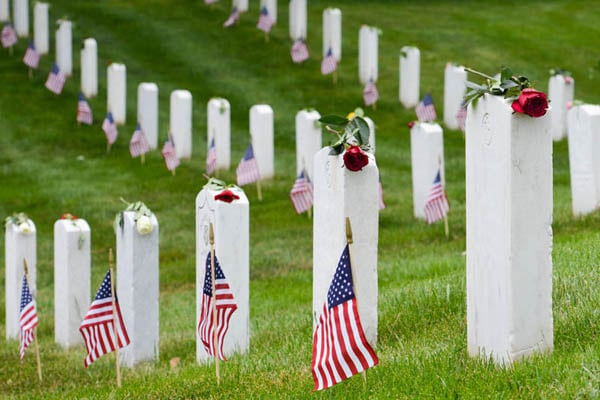 Arlington National Cemetery – Arlington National Cemetery is a lasting tribute to the men and women who have died during active military duty, as retired veterans, or as elected officials while serving our nation. More than 400,000 service men and women (and their family members) are laid to rest on the over 600-acre grounds.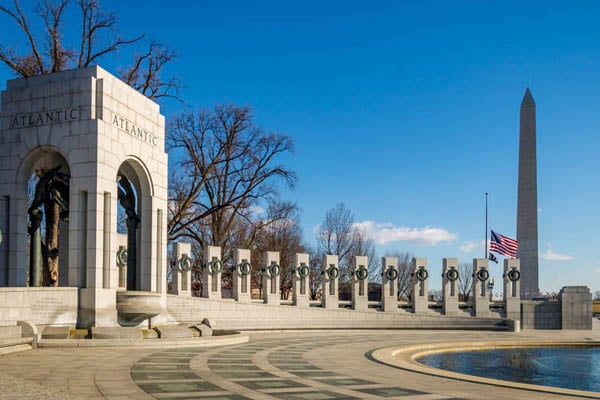 WWII Memorial - The World War II Memorial is a serene monument that commemorates the 16 million people who served in the United States Military during the war. It honors the more than 400,000 individuals who died in battle and supported our troops from home.
Best Museums to See in Washington D.C.
Washington D.C. has some of the greatest museums in the world. You'll want to be sure to carve out time to visit the best museums in D.C. below: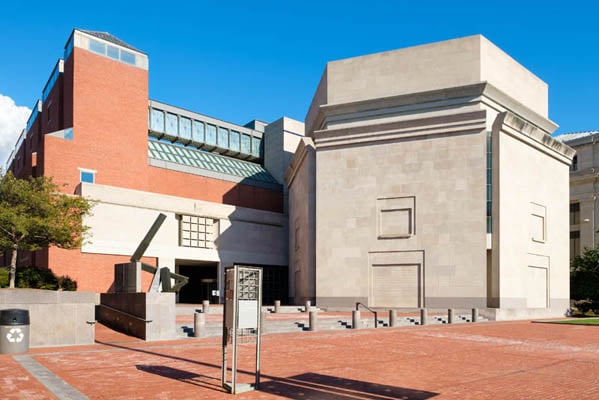 Holocaust Memorial Museum - This museum is a tribute to the victims of the Holocaust. It provides a detailed historical account of Naziism and the horrifying events that occurred during the Holocaust.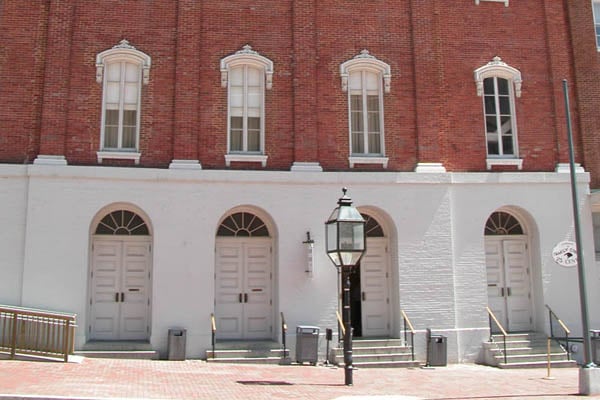 Ford's Theatre - The Ford Theatre, the site of Lincoln's assassination in April 1865, educates visitors about Lincoln's life, assassination, and legacy, as well as the Civil War.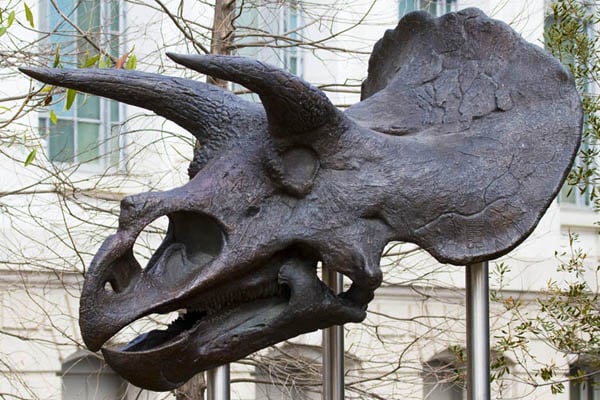 Smithsonian Institution – The Smithsonian Institution is the world's largest museum, education, and research complex. It has19 locations all over the city. While they're all worth a visit, four of our top recommended ones include:

National Museum of Natural History –The world's most popular natural history museum, the National Museum of Natural History is dedicated to understanding the natural world and our place in it. It is larger than 18 football fields and boasts the largest natural history collection in the world.
National Museum of African American History and Culture (NMAAHC) - The NMAAHC provides an eye-opening history of African Americans in the United States. It includes a walk through the times of slavery, the Civil Rights movement, as well as current movements and pop culture.
National Museum of American History - The National Museum of American History collects, preserves, and displays American heritage in the areas of social, political, cultural, scientific, and military history. Home of the Star-Spangled Banner, this museum collects artifacts of all kinds, from gowns to locomotives. It has more than 3 million artifacts in its collection!
National Air and Space Museum - Explore the history of flight at the National Air and Space Museum. The museum exhibits aircraft, spacecraft, missiles, rockets and other flight-related artifacts. It also has an IMAX theater.

Fun Facts About Washington D.C.
There are so many interesting and fun facts about Washington D.C. that we couldn't possibly list them all here. Instead, we've rounded up a few of our favorite ones to get you excited about visiting this city.
The Washington Monument is two different colors. During the build, the money ran out and construction stopped. When construction resumed and new stone was bought, the stone didn't match the original stone.
The word "Future" on the north wall of the Lincoln Memorial has a typo. It's an "e" instead of an "F."
In 1999, vandals were suspected of chopping down four D.C. cherry trees. The "vandals" were actually a pair of beavers!
Washington, D.C. used to be covered by an ocean. To this day, you can still find fossils.
You can see bald eagles in and around the city.
There are miles of underground tunnels beneath The Capitol. The tunnels are never seen by the public, as they are only for use by senators and members of the House.
Planning a Visit to Washington D.C. Monuments
To make the most of your visit to Washington D.C. and ensure you see all the top monuments, memorials, and museums, it's highly recommended to book a guided tour. YMT's Discover Washington D.C Tour is a 7-day guided tour that includes visits to the top sites in Washington D.C. plus free time to explore on your own. In addition to the sites listed here, you'll also see the National Mall, Vietnam Veterans Memorial, National Gallery of Art, and more. Skip the stress of planning the perfect trip and let us take care of the schedule for you!
To learn more or make your reservation to join us, call your travel agent or 1-888-756-9072.
Also, check out the several other USA tours we have available.