---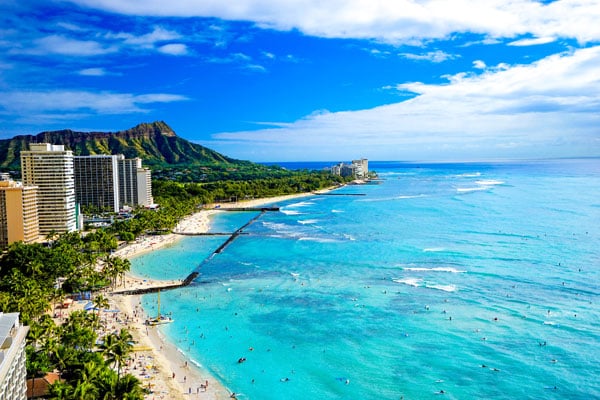 Waikiki has one of the most renowned beaches in the world. As the epicenter of tourism in Oahu, there were close to 6 million visitors last year. Waikiki offers the perfect blend of urban energy with a laid-back vibe.
Guided tours to the island typically include Waikiki beach as a "must-visit" location on their itineraries. There is plenty to do on beautiful Waikiki Beach: swimming, surfing, sunbathing, and dining. Even though the beach is amazing, there are still plenty of incredible things to do and see at Waikiki.
Attractions Near Waikiki Beach
When you finish your Waikiki beach activities, enjoy these nearby attractions and activities.
Hop On Hop Off Tour
The Waikiki Trolley is a comfortable way to discover the area at a leisurely pace. There are 6 routes to choose from including the Red Line: Cultural Honolulu Tour and the Blue Line: Panoramic Coast Tour. Get off at places that interest you the most; our favorites include Hanauma Bay Lookout and the Honolulu Museum of Art.
Diamond Head
Part of a dormant volcano, visitors can hike to the top in about 1.5 to 2 hours. Diamond Head is one of Hawaii's most recognized landmarks. At the observation deck, first-timers to Hawaii will enjoy panoramic views of Waikiki and the Pacific Ocean. YMT guests can visit this site on their leisure day in Oahu.
The USS Arizona Memorial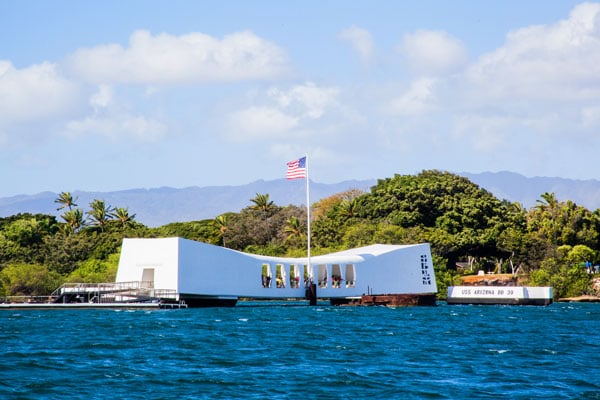 The battleship was bombed during the Pearl Harbor attack on December 7, 1941. The ship still rests submerged in about 40 feet of water. The memorial is built on top of (but not touching) the sunken USS Arizona. It honors the memory of the 1,177 sailors and Marines killed during the attack.
Royal Hawaiian Center
One of the largest malls in Hawaii, the Royal Hawaiian Center is just minutes away from Waikiki Beach. There are more than 100 shops for visitors to browse and dozens of dining options. The Center also offers daily cultural events from Monday to Saturday. Classes include lessons in Lei-making and Hula dancing.
Iolani Palace
The former official residence of Hawaiian royalty, Iolani Palace was registered as a National Historic Landmark in 1962. Within the palace you can now visit the Throne Room, the King and Queen's Rooms, and the Coronation Pavillion.
Honolulu Zoo
The zoo consists of 42 acres with more than 900 different animals from the tropics, including komodo dragons. The zoo's lush gardens also have an array of indigenous plants and flowers.
Walk Along Kalakaua Avenue
Located in the heart of Waikiki, this bustling avenue is home to the area's most prominent hotels, shops, and restaurants. Stock up on local favorites like Kona coffee, macadamia nuts, and jams. These items make for the perfect Hawaiian souvenirs.
Helicopter Tour
Travelers looking for an unforgettable adventure can book an open-door helicopter tour. Flying a few hundred feet above the coastline provides views of extraordinary sights, including:
Waikiki
Diamond Head
Pearl Harbor
Hanauma Bay
Waterfalls
Take a Trip to Waikiki Beach
Waikiki is more than just a beautiful beach. It offers visitors plenty of activities and attractions, making it a well-rounded destination for a vacation. Take your Waikiki trip to the next level of relaxation and comfort with a guided tour. With a guided tour, the only thing you'll need to do is experience all that Waikiki has to offer.
---