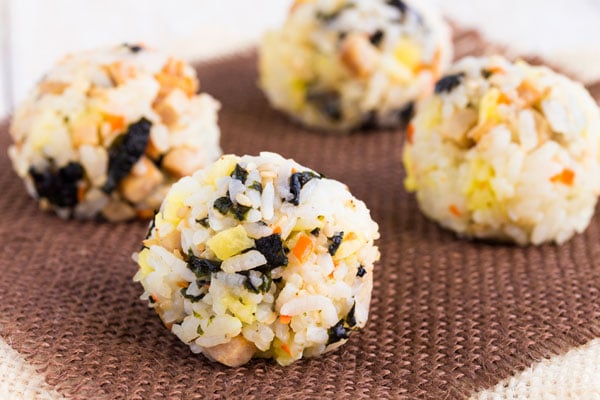 So you're going to Hawaii. You've already read the guide books and decided on the popular attractions you'll visit but what about those little-known, out-of-the-way spots the locals love? Since we often remember the flavors of our travels almost as much as the sights, just what are the favorite native hangouts and the tastes we'll want to savor? Here are our recommendations for the best-loved local eats in Hawaii:
Guri Guri
In the small town of Kahului on Maui you'll find a local creamery that serves up a closely guarded family recipe you won't want to miss. This combination ice cream-yogurt-shaved ice blend known as guri guri is a local favorite found nowhere else on the planet except here at the Tasaka Shop. This tiny hole-in-the-wall has been scooping up the sweet treat for nearly a century and it's a must when in Hawaii.
The Hilo Farmer's Market
Named by Huffington Post as one of the top ten farmers markets, the Hilo market is a treat for any food-lover. From local produce and regional coffee blends to fresh flowers and artisanal food vendors, there is a bounty of fresh options being served up by the more than 200 local farmers and craftsmen. Drop by every Wednesday or Saturday from 6 am until 4 pm, and, if you're lucky, you might also catch a live set from one of the area's local musical talents.
Food Trucks
Also known as lunch wagons, food trucks have been part of the Oahu culinary scene for decades. Everyone from businessmen to surfers line up daily for the freshest specialties and some of the most unique and flavorful local recipes.
Spam
Introduced during World War II when fresh food imports were hard to come by, Spam is surprisingly one of the Hawaii's most popular snacks. Often served atop musubi rice cakes, it is fried and then wrapped in seaweed for the perfect afternoon treat. It's so prolific that more than five million cans are sold in the islands each year, more than anywhere else in the world.
A Luau
While it may seem a bit touristy, the traditional luau also features some of the most authentic Hawaiian flavors. Front and center is the Aloha State Kalua pig, a culinary masterpiece. Cooked in an underground oven known as an imu, the pork is slow roasted until it is tender and delightfully smoky in flavor -- similar to pulled pork in the states.
Travelers will have plenty of time to explore all of Hawaii's historic, cultural and agricultural sites on YMT Vacations Hawaii Four-Island Tour. To learn more about this 13-day journey, or to make your reservations to join us, call your travel agent or 1-888-756-9072.
---