---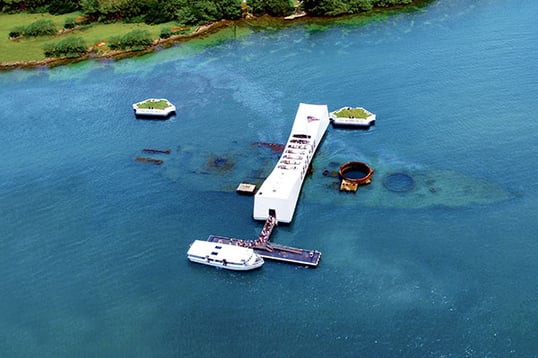 Don't visit the Hawaiian island of Oahu without making a stop at Pearl Harbor. During a trip with YMT Vacation's Best of Hawaii Four-Island Tour, you will be able to tour this National Memorial. While here, you can explore the history behind the base during World War II, when it was the victim of a surprise attack on December 7, 1941.
After undergoing construction for over a year, the USS Arizona Memorial reopened in September 2019. With the reopening, visitors can now pay respects to those that lost their lives aboard the USS Arizona, whose wreckage is still visible beneath the water. Visitors can also tour Ford Island and the interactive museum at the USS Missouri.
While immersing yourself in these historical landmarks, you will have access to stories, photos, and videos that will leave a lasting impression. For more on what to do at Pearl Harbor, follow our tips on what to expect and how to prepare for a day trip.
What's New
The National Parks Service and United States Navy previously closed the USS Arizona Memorial in May 2018 to renovate the memorial's dock. As the most visited site in Hawaii, the memorial's closing was a huge loss to both the state and those hoping to pay respects to those who served in WWII.
During the closing, guests could only attend a 15-minute narrated harbor tour of Battleship Row, but they could not visit the memorial itself. After two canceled re-openings in December 2018 and March 2019, the memorial finally opened again in September 2019. Now visitors can properly set foot on the USS Arizona Memorial once again.
Get There Early
You'll need plenty of time to explore everything that Pearl Harbor has to offer, especially now that the USS Arizona Memorial is back up and running. It can get crowded, so it's best to arrive well before the doors open unless you are part of a guided tour. For the USS Arizona Memorial, tours begin at 8 a.m. and run every 15 minutes until 3 p.m.
All tickets distributed onsite for that day are free. Tickets can be reserved online for a small convenience fee. These free tickets run out fast, so arrive early. Once you are inside, there are several interactive video displays and museum artifacts to explore.
Bring Sunscreen
Although you will be in and out of exhibits, you will spend a fair amount of time in the sun. The weather in Hawaii can change at any given moment. Just because it's raining in the morning doesn't mean it won't be sunny by noon. Lather on sunscreen and reapply throughout the day.
Security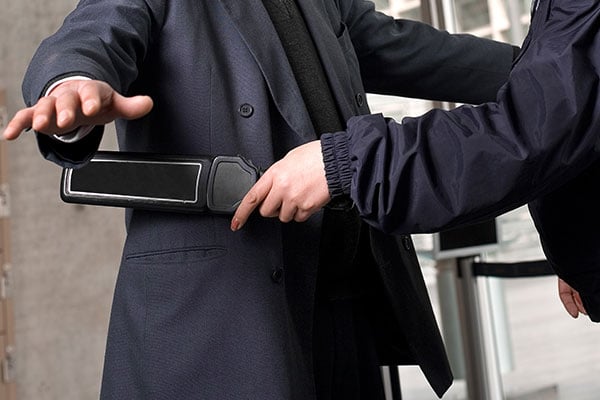 Before you enter the grounds, you do have to go through security. Don't bring a purse or backpack unless you're comfortable paying a fee to lock it up. To save money, wear clothing with deep pockets to carry the essentials. Most of the time you can bring a wallet, camera, and clear water bottle (filled only with water). Please note that security measures are subject to change.
Dress Comfortably
With so many sites to see at Pearl Harbor, expect lots of walking. Wear comfortable shoes and breathable clothing. Since Pearl Harbor is a memorial, wearing bathing suits and coverups is not recommended. Keep in mind visitors are paying their respects, so you must dress appropriately.
Use the Bathroom and Eat When You Can
Some of the sites that you will be touring don't offer bathrooms, so be sure to plan ahead. Stop by the Visitor Center before and after your tour to use the restroom. When it's time to take a break, you can purchase food from the concession stands at the Visitor Center and the USS Bowfin Submarine Museum. While on Ford Island, enjoy a sit-down meal at the restaurant inside the Pearl Harbor Aviation Museum.
Book a Tour and Book it Early
You can pre-book your trip to Pearl Harbor up to two months in advance. The earlier you get your tickets, the better. If you're visiting Pearl Harbor with YMT Vacations, your ticket will include a narrated bus tour to the Pearl Harbor National Memorial, as well as reservations for the USS Arizona Memorial. The tour includes a (weather permitting) boat ride to and from the memorial and a viewing of a 23-minute documentary film.
Individual visitors recommend purchasing the Passport to Pearl Harbor. Ticket bundles like the passport include a visit to the USS Arizona Memorial, USS Bowfin Submarine, USS Missouri, Pacific Aviation Museum, USS Oklahoma Memorial, and the waterfront. The waterfront offers a memorial walkway with facts, photos, diagrams, and interactive displays.
In addition to these tour options, visitors are also welcome to book a self-guided narrated tour at an additional charge.
Take It All In
While the memorials are must-sees at Pearl Harbor, that's not all there is at this historic site. During a tour with YMT, visitors will have plenty of free time to see all the area has to offer. Be sure to visit the two exhibit galleries at the Visitor Center, as well as the gift shop. Before or after your visit, check out the memorial's non-profit partner, Pacific Historic Parks, which offers an online bookstore.
To end your visit, take time to pay your respects at the center's Remembrance Circle. The circular memorial features a series of plaques lined up in a semi-circle listing the names of all those killed on December 7, 1941. It offers a quiet place to reflect after exploring such an important and historic site.
Visiting Pearl Harbor can be a fulfilling yet emotional experience. If you prepare for your visit with these tips, you'll ensure that your time at Pearl Harbor is well spent.
To learn more about YMT Vacations guided tours to Hawaii, call our Travel Consultants at 1-888-756-9072.
---