---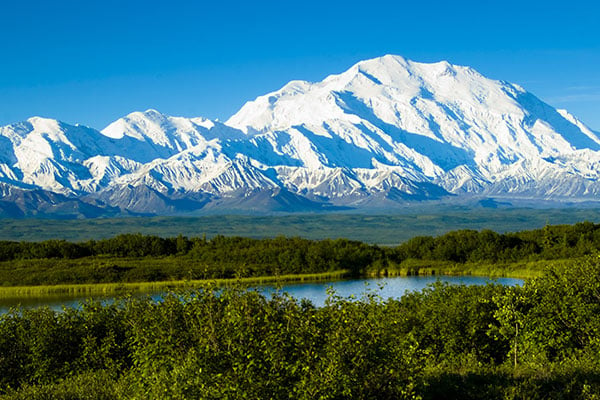 There is so much to do in Denali National Park. The Alaskan preserve offers beautiful scenery, fascinating wildlife, and unbeatable views. While Denali is known for being home to North America's highest mountain peak, that's not all there is to discover in the country's northernmost state.
Grab your hiking gear and take in some of the country's most stunning sites. Enjoy an adventure unlike any other in the breathtaking Alaskan wilderness. Before you depart, discover five things you didn't know about Denali to help you plan what to see on your next vacation.
What Is Denali National Park Known For?
Read below to find out what you should do and where you should go when visiting Denali National Park.
1. There Is Only One Road
Denali National Park spans 4.7 million acres, but you can't drive around to see the sights. You'll have to hike instead. There is only one road running through the preserve, aptly named Park Road. It stretches for 92 miles, starting at the Georges Park entrance and ending in Kantishna.
Only the first 15 miles of Park Road are open to the public. The rest of it is only accessible by shuttle. If you want to drive the other 77 miles on your own, you can try your hand at the road lottery: four days every September, 1,600 members of the public can win a pass to drive the entire road.
2. Sled Dogs Are Park Rangers
Alaska is home to the husky, a hard-working dog known for pulling sleds. The state's love for their favorite canines extends to Denali as well. Sled dogs work with the park rangers, something unique to the preserve. In addition to helping rangers get around, the pups interact with visitors. Stop by their kennels for an up-close look at these hard-working huskies. You can even watch them as they race around the demonstration track.
3. The Northern Lights Are Magnificent
No matter when you visit, you'll find stunning stargazing in Alaska. There is minimal light pollution, so it's easy to take in the night sky. If you time your visit right, you can witness the Aurora Borealis.
The famed Northern Lights are most visible from September through March. Although the nights are longer during these months, the lights are still a bit unpredictable. Skies have to be clear, and the solar activity has to be right for you to spot them. If you're lucky enough to catch them from Denali, it's a breathtaking sight you'll never forget.
4. Fossils Are Everywhere
In 2005, paleontologists found fossils in Denali for the first time. The three-toed dinosaur tracks were the tip of the iceberg; researchers found hundreds of sites throughout the park. Even though the finds are relatively new, they've had a significant impact on the field of paleontology. The number of fossils has provided paleontologists with a wealth of resources to help them better understand the history of the area.
Stop by Murie Science and Learning Center, where you can get close to the discovered fossils. You can even touch a few for a hands-on experience to feel like a real paleontologist.
5. Denali Is Visible for 200 Miles
The preserve spans a significant part of the Alaskan wilderness, but Denali mountain is the park's highlight. The impressive mountain offers outstanding hiking and climbing, full of photo opportunities. If you reach the summit, you'll enjoy an unforgettable view of Alaska.
You can still marvel at the mountain's height if you'd prefer to stay on the ground. From Anchorage and Fairbanks, you'll be able to see the mountain on a rare clear day.
Book a Guided Tour
Denali is a magnificent gem in the National Parks system that showcases Alaska at its best. With a guided tour, you don't have to worry about making reservations and buying tickets. Simply enjoy packing for your trip while we handle all of the planning and booking.
---