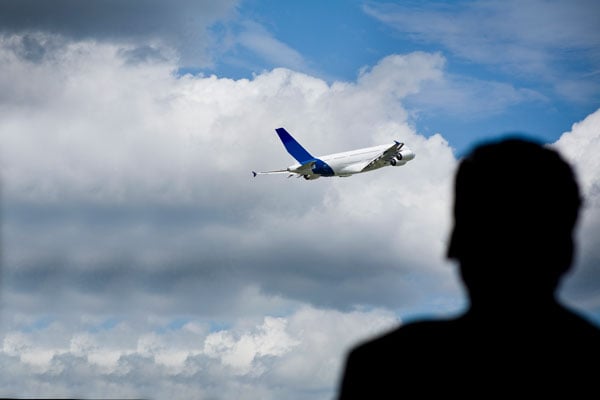 Missing a flight can be heartbreaking when you've been looking forward to your vacation. Sometimes you just can't control all factors, such as your transportation to the airport showing up late or a flat tire along the way. While the natural reaction to a significant delay is panic, try to remain as calm as possible as you will be interacting with representatives who can make or break your trip. Here is guidance on what to do if you miss your flight:
Continue To the Airport
If you are cutting it close, you should still try to make it to the airport as quickly as you can. Security may be very light, or your flight may also be delayed. Affiliations with fast track security programs like Clear or TSA PreCheck can make a big difference in these situations.
Contact Your Tour Operator or Airline
Contact your airline immediately, even if there's still the slight chance you can make it, to alert the agent that you are on the way. They will be able to tell you if the flight is delayed or rebook you on the next available flight. If you are traveling with a tour operator like YMT Vacations, call the Guest Services Department or the number included on your confirmed itinerary. Missing a flight usually involves a change fee plus the difference in price if the fare has increased since the original ticket was purchased. Calling ahead may save you some of these fees.
If you are in the airport, go to the gate agent or ticketing counter. Be polite while you explain the situation. Mention any connecting flights or travel that may be affected, as well as any status you have with the airline. Ask the agent to provide you with the best options.
Mention the "Flat Tire" Rule
Many airlines have an unwritten rule that will give you some leeway on fees when you miss a flight due to circumstances that out of your control. If you arrive at the airport within two hours of your missed flight and have a valid reason for being late, airlines may be more willing to waive charges and additional fees. Politely ask if the airline can enforce the "flat tire" rule based on your situation.
Review Your Travel Insurance
Take a look at your travel insurance to confirm what protection and resources they provide in the case of a missed flight. It may be best to call and speak with a representative so they can advise up to what amount they are willing to cover for the missed flight and rebooking fees. Keep all receipts and a log of the conversations you have regarding your missed flight in case you need details for filing a claim later on.
Address Any Connecting Flights
Missing your first flight may cause you to miss a connecting flight, so ask the agent to handle changes to that flight as well. If you made your first flight, but have missed your connecting flight, most airlines will make you standby on the next available flight. In this scenario, call the airline or the airport's baggage claim so they can store your bags until you arrive on the later flight.
Notify Your Airport Pickup and Hotel
A representative from your tour company may be able to handle this for you if they originally booked these services on your behalf. If not, call your hotel so they can make a note of your reservation and reschedule your airport pickup. If you arranged the pickup independently, contact the taxi service to reschedule once you have finalized your new arrival time.
Even though missing a flight can cause havoc to your itinerary, approach the situation in a rational manner. Travel insurance can make a huge difference in these unexpected situations to help you recoup unexpected fees. Count on YMT Vacations to assist with changes required to your itinerary in the event of a missed flight. If you booked on your own, adjust your travel based on the best option provided by the airline. You'll be on your way to your destination before you know it!