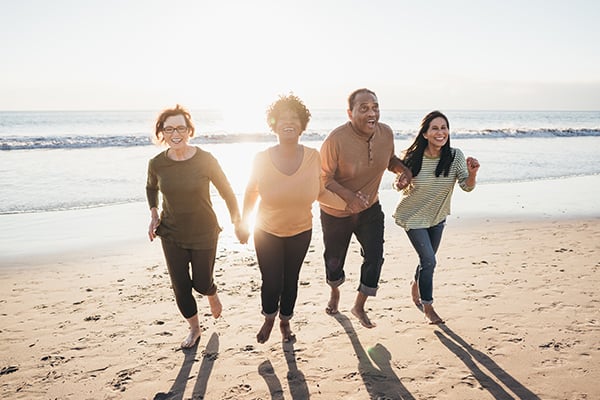 Travel is one of the things that people have missed most during COVID. The excitement of it, the anticipation, the beauty, the human connection. We've longed to feel the joy and freedom that only travel can provide.
Now finally, we're starting to be able to travel again.
The experience of travel today looks a little different. States are loosening restrictions and certain countries like Greece and Iceland are reopening to travelers, while others remain closed. There are new rules to plan for when traveling, including social distancing, mask wearing, and COVID tests and vaccines. Regulations change often and vary by location, which makes flexibility and patience more important than ever.
However, even with these changes to navigate, travel is still travel. It still satisfies our need for connection and new experiences. It's still worth it. To help you with your next trip, here are some things you can expect while traveling during COVID.
Flexibility is Key!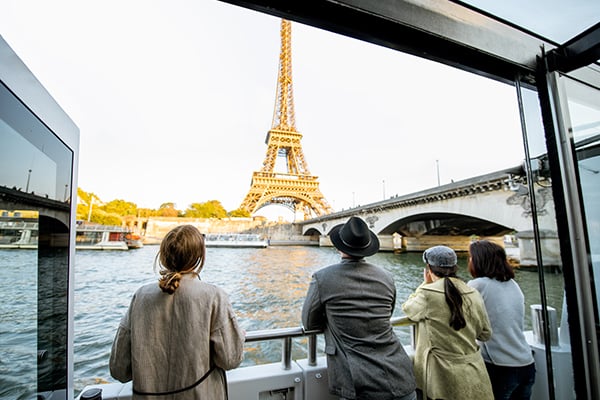 It is always important to expect the unexpected when traveling. That can mean visiting a museum instead of laying out on the beach during a rainy day in Hawaii, or waiting for a family of bears to cross the road in Yellowstone. Regardless of what happens, you should stay flexible.
Today, that includes planning in advance and keeping a good attitude when things take longer than you might be used to. For example, you should plan for delays at the airport, and factor in extra time to get a new passport. You can also expect some indoor facilities including restaurants, museums, and shops to take your forehead temperature when you enter, offer limited menus, or have longer lines to accommodate social distancing.
In addition, sites or facilities may be closed at some locations. National Parks amenities such as visitor centers, museums, and gift shops might not be open when you visit. Bathrooms will still be available, however, and the views will be as stunning as ever.
You should also plan to make reservations whenever possible. Because of limited capacity in restaurants, timed entrance to attractions, and limited seating on optional tours, it's important to reserve your space. This can help you reduce the stress and ensure you get the most out of your vacation.
Follow the Rules and Be Prepared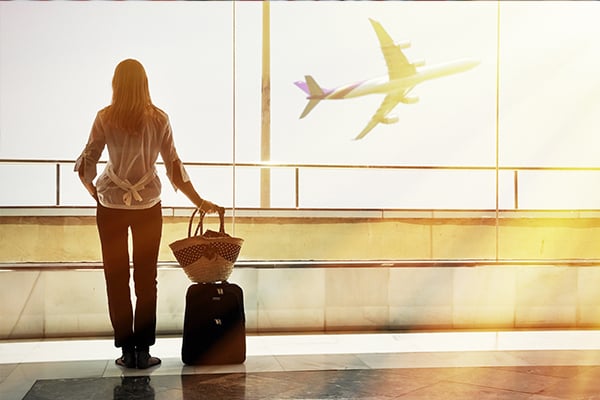 Make the most of your trip by following the local rules. COVID requirements for masks, social distancing, and testing vary by city, county, state, and country. For example, mask and social distancing is required much more often in California than in Texas.
Please be sure to bring an adequate supply of masks, hand sanitizer, and other needed supplies. You are responsible for your own personal protective equipment. As part of YMT's Travel Safe Program, our tour directors will have an emergency reserve of masks, hand sanitizer, and cleaning supplies. However, this supply is limited.
In addition, we highly, highly recommend purchasing travel insurance. Many providers offer some degree of COVID coverage as well as their standard trip protection policies.
Stay Informed About Where You're Going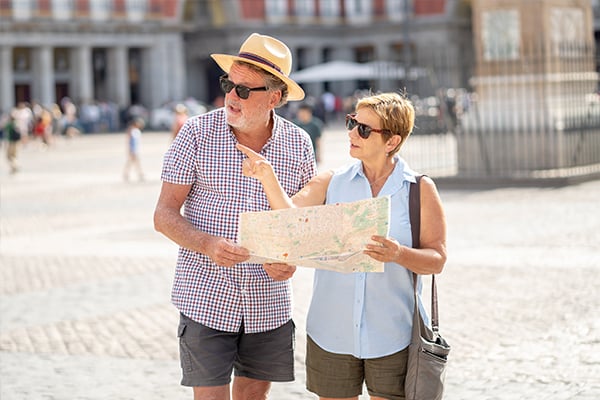 Information is power in the time of COVID, and regulations and requirements seem to be changing almost every day. It's your responsibility to stay abreast of what you can expect on your way to and at your destination. That includes:
Checking entry requirements for your destination:
COVID tests are currently not required for most domestic air travel within the contiguous United States

Non-vaccinated domestic travelers must submit negative test results from an approved COVID test taken within 72 hours to enter Alaska or U.S. Territories

All air passengers coming to Hawaii, regardless of vaccination status, are required to have a negative COVID-19 test result no more than 72 hours before travel before boarding a flight to Hawaii. Additional testing may be required for inter-island flights.

All air passengers coming to the United States, including U.S. citizens and fully vaccinated people, are required to have a negative COVID-19 test result no more than 3 days before travel before boarding a flight to the United States

What travel forms do you need to complete to enter your destination?

Will you need to register your travel details?

Will you need to sign up for contact tracing?
Checking entry requirements for your flights or transportation:
Masks are required on planes, buses, trains, and other forms of public transportation traveling into, within, or out of the United States, and in U.S. transportation hubs such as airports and train stations

Passengers traveling to a destination requiring negative test results or proof of vaccination will need to show test results at the airport they are departing from to board their flight
The best way to stay up to date is to visit the official websites of your destination or download the official apps of your airline, the CDC, the state department, and the WHO. The CDC Travel Planning Page and the State Department's International Travel Page are full of informative, up-to-date content about what to expect when traveling internationally. They provide the most thorough and reliable information you can find.
Social Distancing is Still the New Normal
Whether on vacation or running errands in your hometown, social distancing is the new normal. You can expect to continue to follow the 6-foot rule whenever possible when traveling. Where socially distancing is a challenge, such as on airplanes and YMT motor coaches, you will be expected to wear a mask.
Seats may be blocked or seating may be assigned to minimize exposure. YMT motor coaches will have assigned seating and will keep passengers traveling together seated near each other. To keep our community of travelers as safe as possible, you may be requested to maintain social distancing with those outside of your traveling party when you can.
Certain activities, such as museum tours, may now be broken up into smaller groups. Indoor capacity for many locations is limited, so larger groups might need to enter at staggered intervals. Don't worry, however, about being separated from new friends. If you and your pal share an all-consuming love for The King, every effort will be made to keep you in the same tour group at Graceland.
Use Your Smart Phone for More Than Just Selfies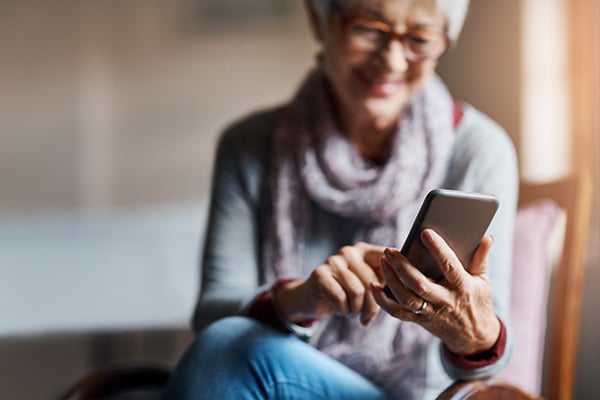 While we strongly encourage selfies, your iPhone can be used for much more than just showing off all the fun you're having to friends back home. Some states, such as Hawaii, are using health apps for contact tracing and to track, monitor, and fight COVID. These health apps are used to provide instant, verified proof of vaccination and test results. They also store digital forms containing required health and travel information.
Additionally, your device can make dining easier. Many restaurants offer their menus digitally rather on paper form to reduce contact. They provide QR codes at each table, which you scan with your phone to read the menu. Anyone who's struggled to read the daily specials in a dark restaurant will appreciate this new use of technology!
Vaccine passports, also known as medical passports, have been in the news recently. Vaccine passports are mobile apps designed to store verified COVID vaccine and test results on your mobile device. By securely storing this pre-approved data, they are meant to streamline international travel. Vaccine passports are still in the developmental phase, but they could become extremely popular as more countries open to international travel!
Keep a Copy of Your Vaccine and Testing Documents with You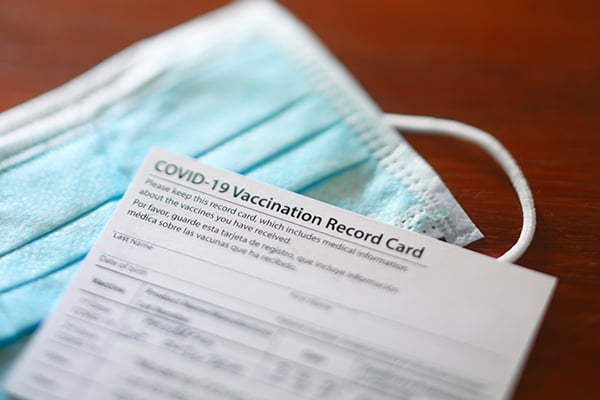 Getting vaccinated will make traveling easier and more convenient. The CDC recommends that all travelers get vaccinated, and has lowered travel restrictions for people who are fully vaccinated. Some cruise lines, including NCL, are now requiring all guests and crew to be fully vaccinated at least 2 weeks prior to departure in order to board.
Certain destinations, and all YMT Vacation tours, have entry requirements. YMT tours require proof of a negative COVID test, proof of antibodies, or proof of vaccination in order to join your tour. Destination-specific vaccine and testing requirements vary, so be sure to check before you depart.
If you're not vaccinated, be prepared to be retested when crossing a state or international border, as many destinations require negative test results taken within 72 hours.
Always Remember to Have Fun!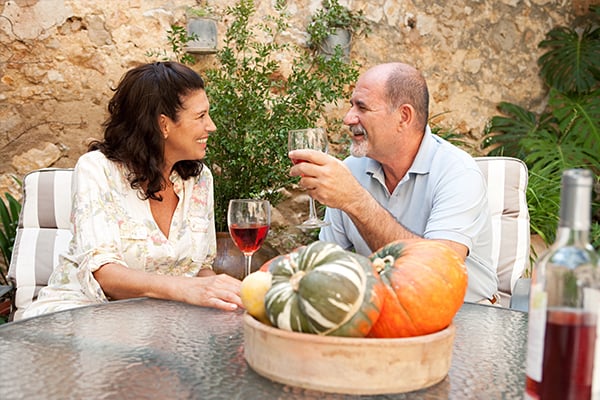 Although it may look a bit different today, the feeling of travel is the same. The gratitude and awe you feel at natural wonders hasn't changed. Nor has the excitement that settles on you the moment you finally set off, a vacationer at last.
The compromises we make for safety are minor. Particularly considering how much travel does for us and how much we've all been looking forward to the chance to do it again.
As the late chef, writer, and intrepid traveler Anthony Bourdain once said,
"Travel changes you. As you move through this life and this world you change things slightly, you leave marks behind, however small. And in return, life — and travel — leaves marks on you."
YMT Cares
The team at YMT is committed to doing everything we can to keep you safe by following all current guidelines.
We have implemented new health and safety protocols outlined in our Travel Safe Program. These include increased cleanliness and sanitation, increased tour director training, and following TourCare health and sanitation guidelines. These best practices were developed by the tour industry's major global associations including the USTOA, CATO, and ETOA.
Finally, we are, as always, here for you. Before, during, and after your trip, you are our priority. In case of any on-tour emergencies, we will always pick up the phone. If you're ready to travel, we can help! To start planning your next vacation with YMT, call your travel consultant or YMT Vacations at 1-888-756-9072.