---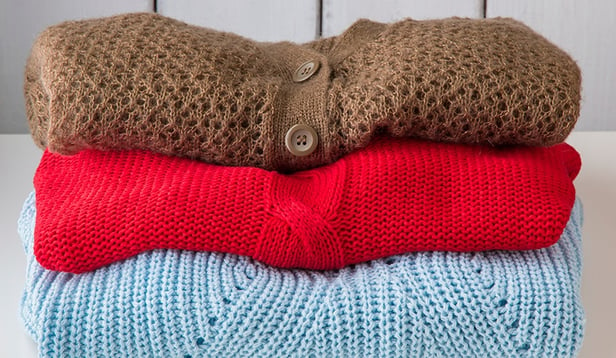 When it comes to packing for your travels there's a saying that goes, "pack half of what you think you need and take twice as much money!" That couldn't be more true than in Ireland with its shifting climate and unpredictable temperatures. To make the most of your limited weight allowance, here are our tips on what to pack for traveling to Ireland:
1. Layers, Layers, Layers
Weather in Ireland is sunny one minute and misty the next so come prepared with multiple clothes you can layer atop each other.
2. A Lightweight Jacket
Forgo a heavy coat, it will be too bulky and can jeopardize an already skimpy weight allowance with the airlines. Instead, bring along a waterproof top shell with a hood.
3. A Comfy Middle Layer
A lightweight cardigan or a micro-fleece hoodie packs compactly in your suitcase and provides added warmth on breezy summer days. However, there's no need to pack too many since you can always pick up a traditional Irish woolen sweater as a nice take-home souvenir.
4. A Few T-Shirts
Bring along a couple of long sleeve or 3/4 length T-shirts. Not only are they comfortable, but they are a great layer to have on when the sun decides to peek out from behind the clouds and warm up the day.
5. Hiking Pants
A lightweight, waterproof pair of trousers is the solution for what to wear traipsing about the countryside. Not only are they more comfortable than jeans, they dry quickly and a few pairs in basic black and khaki will go with everything.
6. Two Pairs of Shoes
You'll need a pair of comfortable, dressy shoes for dinner and walking about town as well as a pair of hiking boots for the rocky, mucky terrain. Make sure to choose sturdy walking shoes or boots that are light, have lugged soles and good ankle support. These shoes should also be waterproof and broken in. You may also want to carry along a spare pair of shoes and a plastic bag when visiting rural areas -- this allows you to swap out the muddy pair for the ride home.
7. Practical Accessories
You'll want to keep accessories to a minimum but a good sunhat, lightweight scarf, and sunglasses can be worth their weight in gold.
8. Copies of Important Documents
Because sometimes the unthinkable does happen, be prepared with front and back copies of credit cards, passports and driver's licenses. Keep the copies, along with contact information, in a separate location and notify banks and credit card companies of your plans to travel to Ireland.
9. Electronics
Don't forget your cell phone, camera and power adaptor. Ireland uses the same 220V outlets as the rest of the UK so your phone chargers and electronic cables will not work without an adaptor.
10. Space
Perhaps the most important thing you can include in your suitcase is a little extra space. By packing smart and sparingly, you'll leave yourself plenty of room for the souvenirs and trinkets you'll want to bring home from your travels to Ireland.
We invite you to join us on YMT Vacations' Best of Ireland Tour. This 12-day itinerary treats you to all the highlights of the "Emerald Isle," from Blarney Castle and the Ring of Kerry to the Giant's Causeway and St. Patrick's Cathedral. To make your plans to join this exciting journey, call you travel consultant or YMT Vacations at 1-888-756-9072.
---