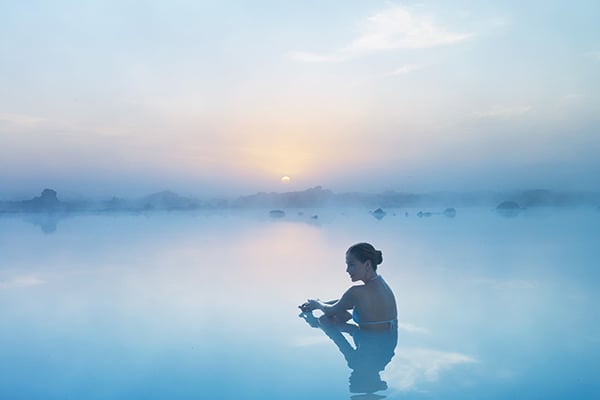 Guided tours, cruises, and most packaged vacations offer optional tours in addition to included activities. An optional tour, which can also be called an optional activity or optional excursion, is an extra special experience not included in the base price of your vacation.
They are enhancements, experiences, dining or events that can be booked a la carte at your discretion. They are the cherry on the sundae, the final flourish of a great work of art, the personally significant moments that turn a great vacation into the best trip of your life.
Optional excursions are scheduled during free time or are offered as upgrades and enhancements to base inclusions.
Our standard itineraries include guided panoramic and walking tours, select meals and experiences, and special sightseeing, which combine to make for a great vacation. The benefit of optional activities is that they allow for a more personalized trip. They enable you to pick and choose what you want to do without increasing the base price or packing your schedule with unappealing activities.
Why Does YMT Have Optionals?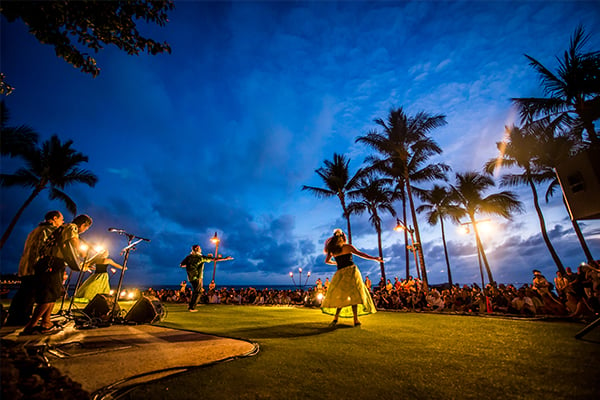 YMT itineraries include destinations, activities and sightseeing that we know everyone will love. Optional excursions allow you to customize your vacation for yourself. Our tours have limited included meals and activities so that you are able to pick and choose what you want to do and see. Because we have fewer inclusions, our tours remain affordable. And because of our great selection of optional tours, our trips are also unique to you.
Our optional excursions are thoughtful additions designed to enhance each traveler's experience. We make sure to have optional activities that appeal to travelers across the spectrums of interests and activity levels. Because of our close relationships with vendors, our optionals are very fairly priced.
Types of Optionals
To give you the best and most customizable experience, we offer different types of optionals.They come in a range of activity levels, lengths, prices, and categories.
Below, you will find four of our most common types of optional activities, and a few popular examples of each from different tours.
Bucket List Optional Tours
One-of-a-kind experiences to regale your friends with back home, these optional activities are longer lasting, more luxurious, or more exclusive than our other choices.
Take flight in a hot air balloon or helicopter, get pampered at a geothermal spa, or upgrade from a comfortable coach to a first-class train. Higher priced but worth every penny, Bucket List optionals are spectacular additions you won't soon forget. They include activities like:
1. Alaska Railroad Upgrade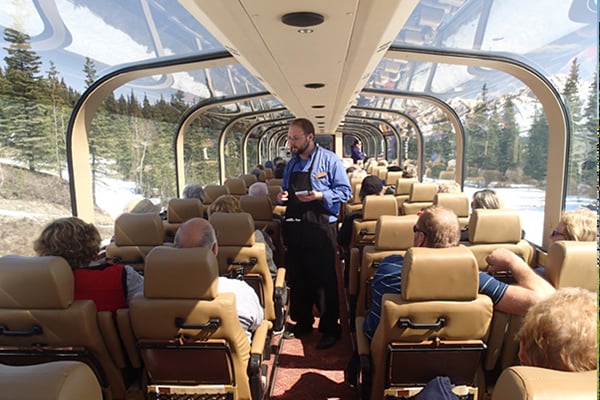 On the Alaskan Discovery Tour, upgrade from your guided tour bus to the upper-level seats on a Deluxe Dome Railcar. Enjoy panoramic views on the stunning 4-hour journey from Talkeetna, Alaska to Denali National Park.
2. Blue Lagoon Day Trip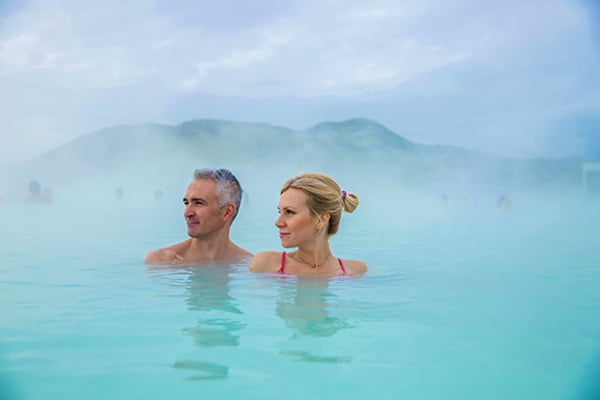 Relax and rejuvenate at the dazzling Blue Lagoon, one of Iceland's top tourist attractions, on our Enchanting Iceland tour. The bright blue waters of this geothermal spa are rich with nutrients. Its modern facilities have been developed into a sprawling wellness complex including saunas, a warm flowing waterfall, and in-water treatments and massages.
3. Sunrise Hot Air Balloon Ride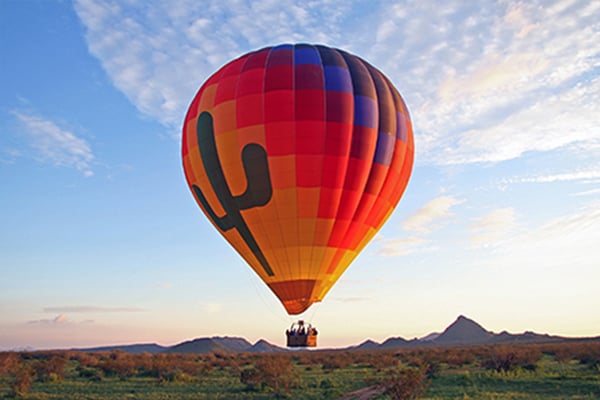 Take a hot air balloon ride on the Albuquerque Balloon Fiesta & Southwestern Tour, where you will take to the skies for an early morning ride high above the Sonoran Desert. Watch the landscape come alive in the dazzlingly clear morning sunlight on this approximately hour-long flight.
Sightseeing on Port Stops
Our cruise tours don't include activities during the days guests are aboard the ship, because many people prefer exploring port stops on their own. However, for guests looking to see the sites, we offer plenty of optional sightseeing, activities, and tours of what makes each stop famous.
Whether that means a walking tour of a city's medieval quarter or a guided sightseeing journey through the countryside, you can make the most at each port stop by joining our optional excursions:
1. Sydney Opera House Tour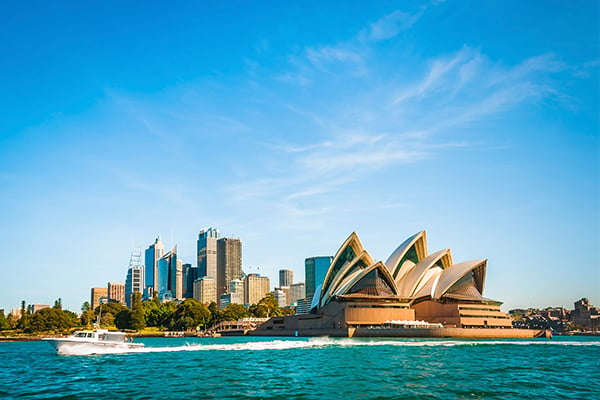 Take a guided tour of the Sydney Opera House, the most distinctive building in the city. Learn about the construction and dramatic backstory of this towering, dazzlingly white, sail-shaped icon on Highlights of Australia & New Zealand Cruise.
2. Copenhagen City Tour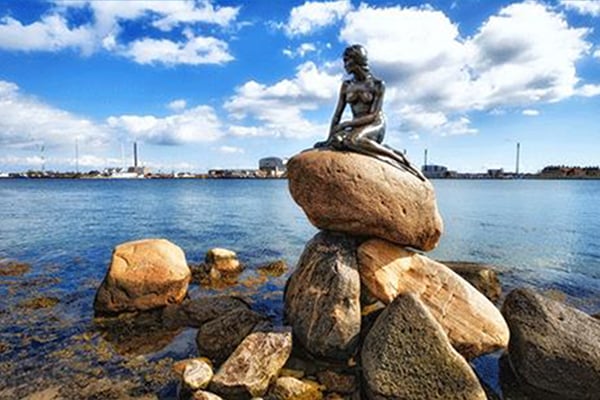 A popular optional excursion offered on Norwegian Fjords Explorer, take a sightseeing tour of Denmark's stylish capital. You'll see all the highlights of the "City of Spires," and stop for a fun photo opportunity at the Little Mermaid Statue in Copenhagen Harbor.
3. Panoramic St. Petersburg Tour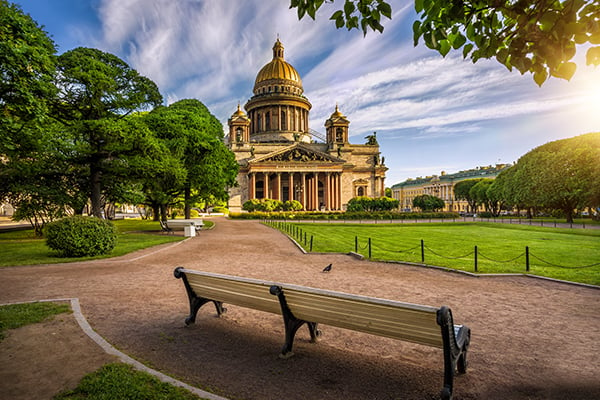 Enjoy cultural, historical, and architectural landmarks on a tour of Russia's most sophisticated city on Russia & Baltic Sea Cruise and Tour. Founded by Peter the Great in 1703, St. Petersburg has long been considered the country's cultural capital.
Wine and Dine Optional Excursions
Whether you're a fearless foodie, you're eager to experience local culture and cuisine, or you just want to eat with the group, these optional tours are a great choice. Wine and dine your way through the world, seeking and sampling local dishes and wines on winery tours, cooking classes, or special meals:
1. Maine Lobster Dinner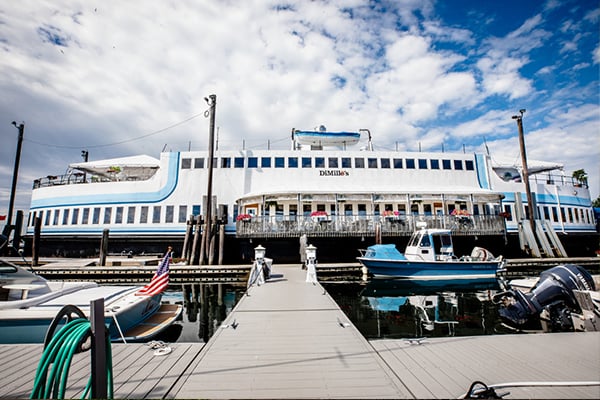 DiMillo's on the Water serves some of the best lobster in all of Maine. On Coastal Maine & Acadia, enjoy views of Casco Bay while you sit down to a delicious 3-course lobster dinner in Portland's only floating restaurant.
2. New Orleans School of Cooking
: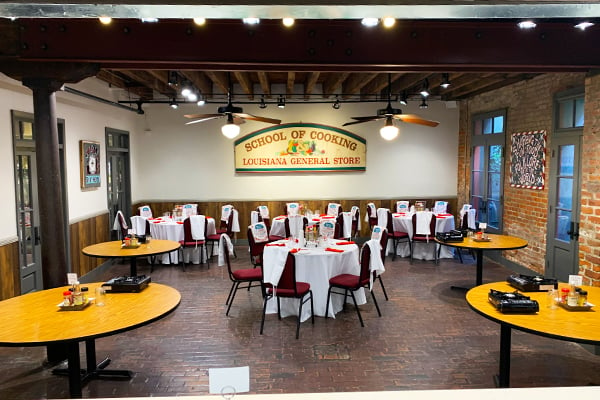 Tie on your apron and prepare your tastebuds for an exciting, flavorful experience at the New Orleans School of Cooking on New Orleans & Western Caribbean Tour. Learn local history and the secrets to making authentic Creole and Cajun cuisine during this memorable cooking class.
3. Pisco Tasting & Making and Ceviche Demonstration: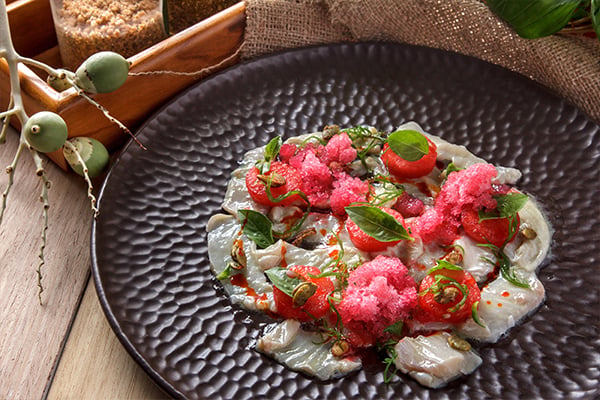 On Best of Peru, you'll discover one of South America's most famous distilled liquors, and learn about the colorful history of how Pisco was developed in the 1500s by Spanish settlers. Observe how to make the perfect Peruvian ceviche made with raw seafood cured in fresh citrus.
Local Experiences
Unique local experiences allow you to make one-of-a-kind memories. Choose from optional excursions to museums, live shows, artisanal workshops, and spectacular sightseeing opportunities.
1. Polynesian Cultural Center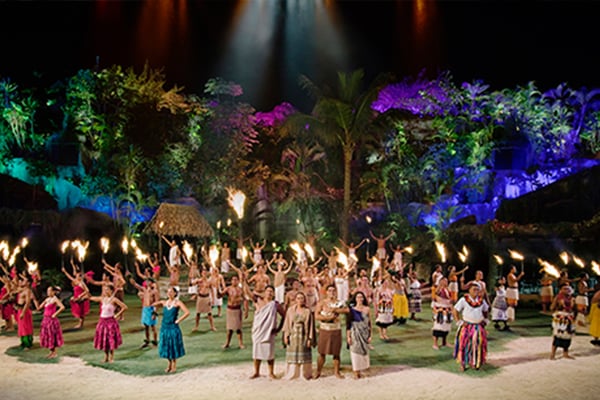 On Best of Hawaii Four-Island Tour, visit the popular Polynesian Cultural Center which celebrates the spirit and history of the Islands of Polynesia. Tour the Island Villages, take a canoe ride, enjoy a delicious buffet dinner, and watch a thrilling live show.
2. Vegas! The Show and Dinner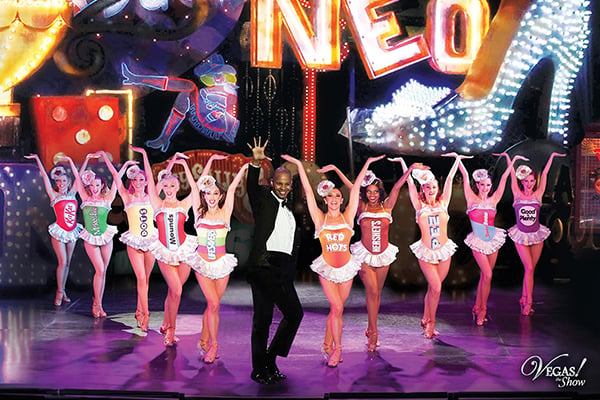 Showgirls, the Rat Pack, big bands, and neon—see it all in this exhilarating musical retelling of the acts and action that turned Las Vegas into the "Entertainment Capital of the World." Available on Historic Route 66.
3. Kilt Factory, Highland House of Frasier, and Dinner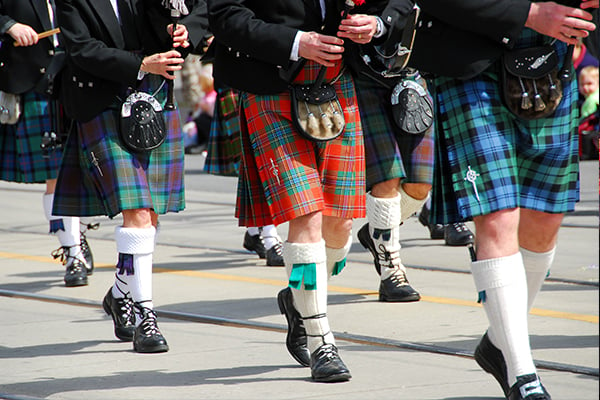 One of the most famous symbols of Scotland, learn the history of kilts and how the traditional woolen garments are made at the Scottish Kiltmaker Visitor Centre during our Sights of Scotland Tour.
4. Bison Safari Jeep Tour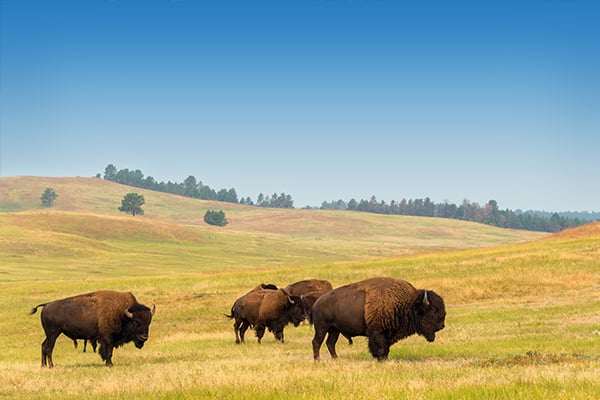 Travel in style through Custer State Park on a guided open-air Jeep tour during the Rocky Mountains & Black Hills National Parks Tour. You'll learn about South Dakota's Black Hills and look for pronghorns, elk, and magnificent bison.
5. Phillip Island Safari and Penguin Parade with Dinner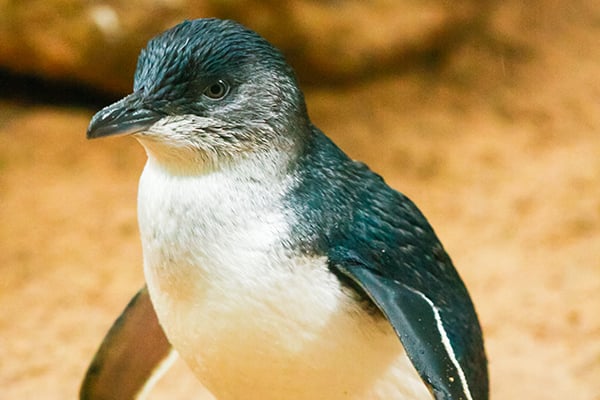 Spend the ultimate Australian beach day on Phillip Island during your Australia Discovery Tour. Keep your eyes peeled for local wildlife, then head down to Summerland Beach to watch the daily Penguin Parade when groups of wild Little penguins return to shore at sunset.
Where Can I Learn More About Optional Tours?
These are just a few samples of our most popular optional activities so you have an idea of what you can look forward to. Our dozens of guided land tours, cruises, and river cruises each offer a variety of optionals to choose from.
You can see select optional activities in each guided tour's description, found online or in your Experience the World brochure. You must be booked on a tour to see a complete list of available optional activities, which you will receive via email several weeks before your departure date or on arrival day for Hawaiian tours. These can be booked online from your YMT account, or by calling 1-800-494-3019.
If our guided tours and optional activities are appealing to you, now is a great time to book with YMT Vacations. We have itineraries throughout North America and across the globe. To view departure dates, or to make your reservations to join us, visit us online or call YMT Vacations at 1-888-756-9072.