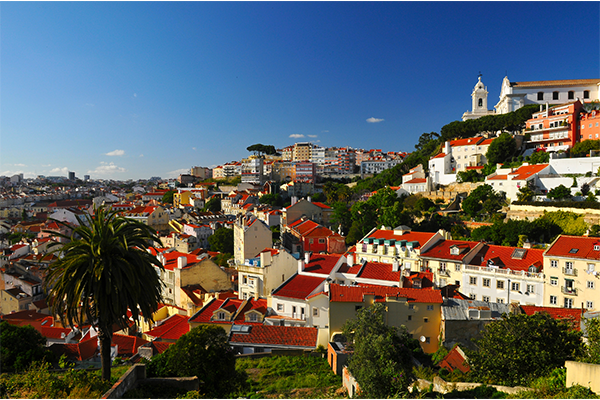 On a recent ski trip to Whistler, Canada I got a first-hand look at the importance of an exchange rate. Admittedly, I hadn't spent much time thinking about what the American dollar was worth when I booked my 25th anniversary but when I began seeing the difference between what the bill was and what my U.S. debit card was being charged, I was more than a bit pleasantly surprised.
---
In 2017, Americans are finding the exchange rate favorable almost everywhere they travel. In fact, the Euro is at its lowest point since 2003 and other destinations are cheaper than they've been in decades. But this good travel karma won't last for long. There's nothing worse than finding yourself on the wrong side of an economic rebound. So don't delay. Grab your passport, pack your bags and take that long-awaited vacation. Here are a few of the YMT Vacations destinations where you'll get the biggest bang for your buck. Couple these excellent rates abroad with a packaged vacation that is already chock-full of value and you'll enjoy more travel savings than ever.
Australia -- Last year the rate down under fell more than 6% year-over-year which means for every US dollar you'll enjoy the buying power of 1.35 Australian dollars.
Canada -- Trips to Canada are cheaper than they've been in a long time. Couple that with a growing food scene, a flood of cultural opportunities and a spectacular national parks system and you just might have your next vacation.
New Zealand -- A few short years ago the US dollar was on par with New Zealand's but today you'll save close to 12% on your travels. Thanks to a favorable exchange rate, visitors can now afford to venture to the other side of the world to explore lively Auckland, watch for pods of whales or take a trek through Middle Earth.
Mexico -- The impact of the new American President has confounded the already struggling Peso, leaving the year-on-year savings to Mexico more than 20 percent!
Portugal -- Perhaps the best overall value of those countries on the Euro, Portugal offers spectacular Gothic- and Baroque-architecture, cultural attractions and a pretty fine glass of Malbec!
United Kingdom -- On the heels of Brexit, the U.K is affordable for the first time since 1985. Its departure from the European Union resulted in a 15% plunge of the pound, making now the best time to shop in Belfast, explore the Sottish Highlands or wander the Giant's Causeway.
Greece -- The downed economy is catering to tourists, especially Americans, so plan your trip now. Currently the euro-to-dollar rate is sitting at about 1 US dollar to .89 Euro.
YMT Vacations helps you explore the world with knowledgeable guides, reliable service and your choice of experiences -- all at a value that gives you more than you've ever dreamed for your vacation spending. Travel the globe from Alaska to Europe, Hawaii to China. To learn more about our tours, unique travel experiences and how you can join us, call your travel professional or 1-888-756-9072.
---