---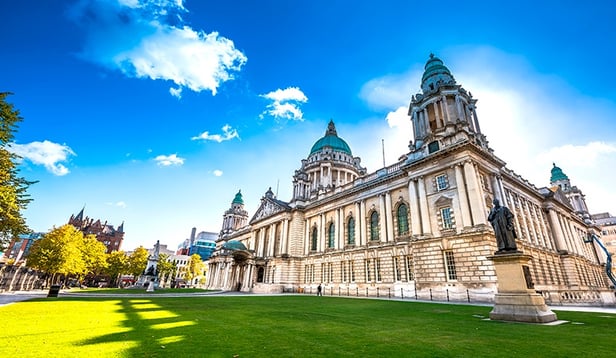 When Travel + Leisure announced the 50 Best Places to Travel in 2017, Belfast, Northern Ireland was high on the list of the world's favorite destinations for food, culture, and entertainment. With two Michelin-starred restaurants and a host of other innovative dining options, there's a lot of flavors in this former "troubled" city. There are museums and historical attractions a plenty, a rich cultural heritage, and a number of new design-forward architectural treasures.
---
The city's exciting night life and a happening arts scene that includes street-art tours and pop-up cabarets cap off the many reasons there are to explore Belfast on your upcoming vacation.
Some of the must-see attractions in Belfast include the Ulster Museum and Belfast Castle, the Titanic Belfast Museum and the Botanic Gardens. In the evening, make sure to see a show in the restored Grand Opera House or spend an afternoon exploring the Norman stronghold of Carrickfergus Castle.
You'll also want to get a first-hand account of what locals call "The Troubles," a ethno-nationalist conflict which erupted in Northern Ireland a half a century ago and ended as recently as 1998. See the "peace" walls that still divide the neighborhoods of the Nationalists and Loyalists and the infamous Peaceline, which was erected to keep the two apart and continues to serve as a lingering reminder of the city's checkered past.
You can experience one of this year's Best Places to Travel on YMT Vacations' Best of Ireland tour. This 12-day itinerary treats you to all the highlights of the "Emerald Isle," from Blarney Castle and the Ring of Kerry to the Giant's Causeway and St. Patrick's Cathedral. To make your plans to join this exciting journey, call your Travel Consultant YMT Vacations at 1-888-756-9072.
---