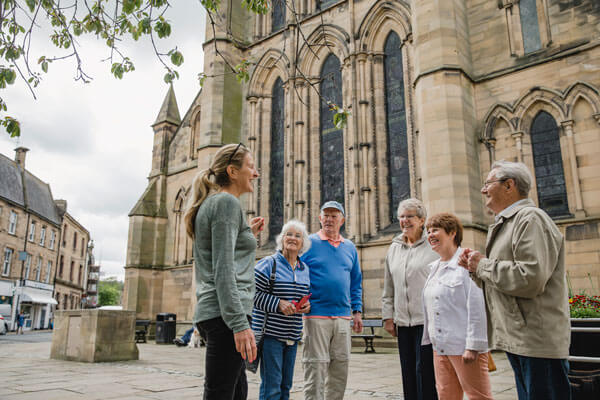 Guided tours are one of the best and easiest ways to see the world. When it comes to low stress levels, favorable prices, pure enjoyment, and a guaranteed way to learn about the places you visit, guided tours are an invaluable experience. That makes guided tours the hottest travel trend of 2019.
Still not convinced?
Here are 8 reasons why guided tours should be on your radar: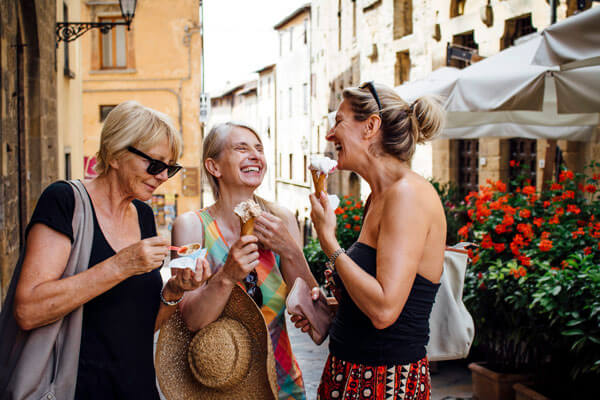 1. Make New Friends
Travel is an incredible way to turn strangers into friends, especially when you're together every stop of the way. On a guided tour, you're visiting exciting places, staying in the same hotels, learning about culture and history, all while making memories and sharing experiences. You get to know your fellow travelers and make lasting connections over the course of your tour.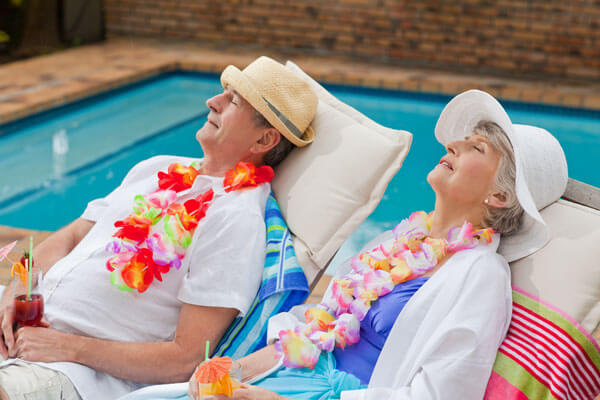 2. Travel - Without the Stress
Sightseeing on your own can be a frustrating experience. Planning your daily activities, transportation, lodging, food, etc.—it's all very involved, expensive, and time consuming. The opposite of relaxing! When you participate in a guided tour, that's all taken care of for you. Professionally-planned itineraries take you right to themust-see destinations, delivering you directly to the action and saving you the hassle of coordinating how to get there and where to go next.
Vacationing on a guided tour is so simple, convenient, and easy that the hardest decision you'll have to make is "restaurant or room service?". Sit back, relax, and enjoy the ride!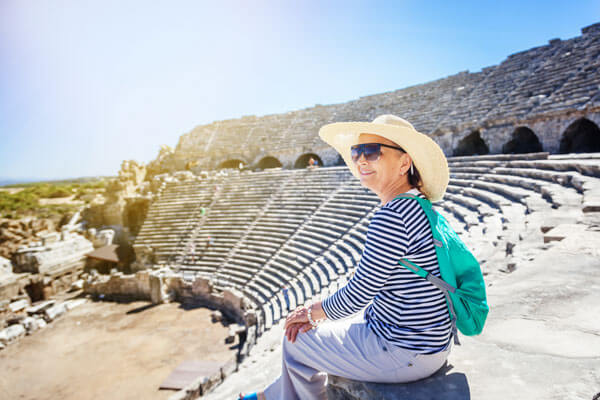 3. Have Incredible Experiences
The whole point of traveling is to enjoy the richness of the world, which is where guided tours shine. Booking with a group not only saves you money, but provides an incredible experience beyond what an individual traveler can facilitate. Tour operators design itineraries to deliver the best experiences possible in each destination ensuring you explore the top sights in each location. Additionally, by using their expertise and long-term relationships with vendors, they can provide access to hard-to-book activities and destinations.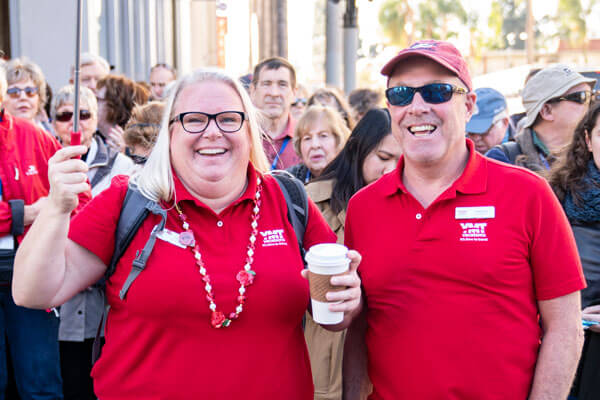 4. Benefit from Insider Knowledge
Many Tour Guides are local to the area they work in—meaning anyone on their tour enjoys the benefit of their insider knowledge. A guided tour takes you beyond the pages of travel books into the depths of culture and truly unique experiences. Tour Guides bring years (sometimes decades or even a lifetime) of knowledge and passion for the destinations where they lead tours, and share it generously with you.
One of our YMT Vacations guests, Elizabeth E., raved about her Best of Ireland tour driver guide. Elizabeth said:
"He was an excellent driver, a knowledgeable tour guide and historian, funny and approachable and was so very proud to show us his beloved country."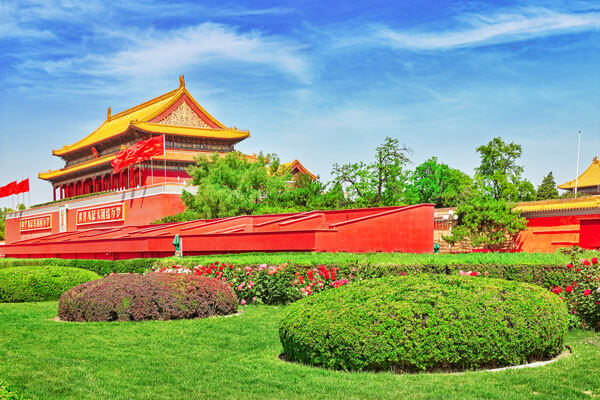 5. Safety – An Important Factor

There are many places throughout the world that are truly spectacular—stunningly beautiful, brimming with history, full of friendly people and delicious food—but that you may feel uncomfortable visiting on your own. A guided tour is a wonderful way to experience many of the more exotic parts of the world. You'll have a team on the ground with you and emergency liaisons back at home, as well as local connections, should you need immediate assistance.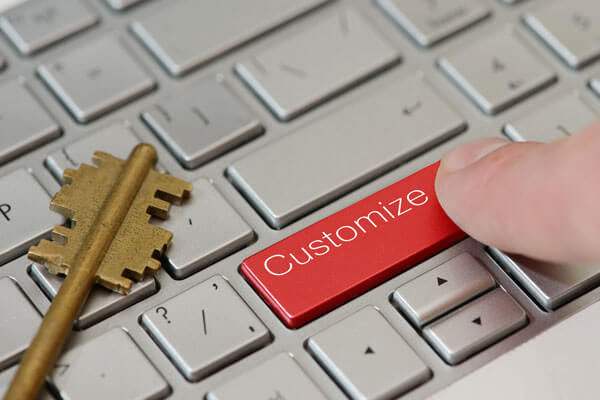 6. Customization
Guided tours offer you a perfect balance of planned sightseeing and exploration combined with ample free time to explore on your own. On most tours you also have the chance to purchase optional excursions and activities provided by the tour operator. Optional activities allow you to customize your experience based on your interests and desires, letting your vacation be exactly what you want it to be.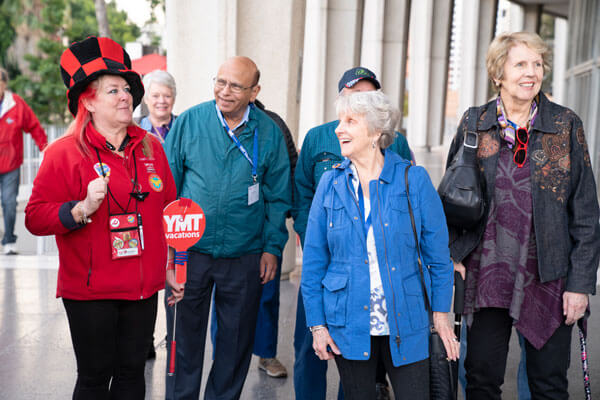 7. Your Tour Guide Speaks English.
In certain international destinations, it can be uncommon to meet fellow English speakers. Traveling with a group means that your guided tours will be in English, ensuring that you'll get the most out of your cultural experience. Without the language barrier, you can travel with more confidence.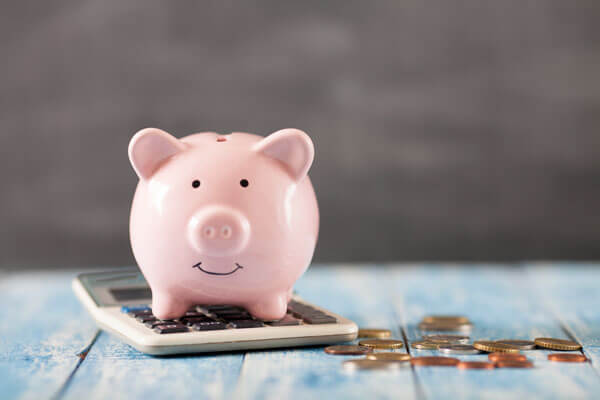 8. Never Go Over Budget
Price is one of the biggest barriers to travel across all age groups; however, you can save money and not go over budget by choosing an escorted tour. You will pay up front for lodging, transportation, and some activities and meals. Those, combined with air transportation, are almost always the biggest expenses on any vacation. Group tours let you cover it all at once so you know well before you leave how much your trip will cost. Additionally, when you book through a guided travel provider, you enjoy a full vacation at a fraction of the price of what it would cost if you arranged each element yourself.
With these 8 reasons, it's easy to see why guided tours are such a fabulous way to see the world. They allow you all the benefits of travel—sightseeing, brand-new experiences, and meeting new people—without the hassles, such as planning, parking, and over-paying.
Why choose YMT Vacations as your guided tour company?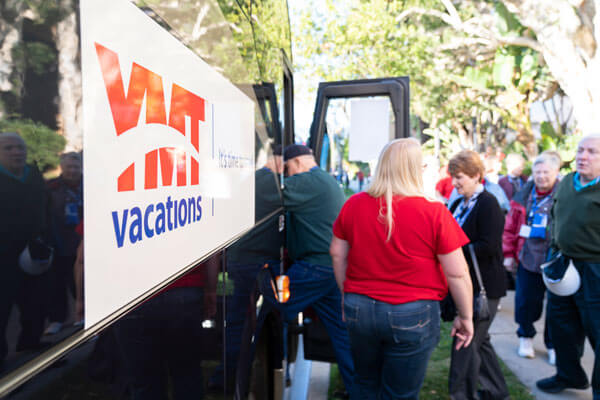 As our president Paula McKay says,
"Over 50 years of experience are behind every part of your trip. From the comfort, fun and convenience of escorted group travel, to our easygoing pace—everything we do is designed with you in mind."
This commitment to service and a half century of tradition is why when you decide it's time to travel, you should join YMT on one of their escorted group tours throughout the United States, Europe, and beyond. To make your plans to book a fully-escorted vacation, call your Travel Consultant or YMT Vacations at 1-888-756-9072.