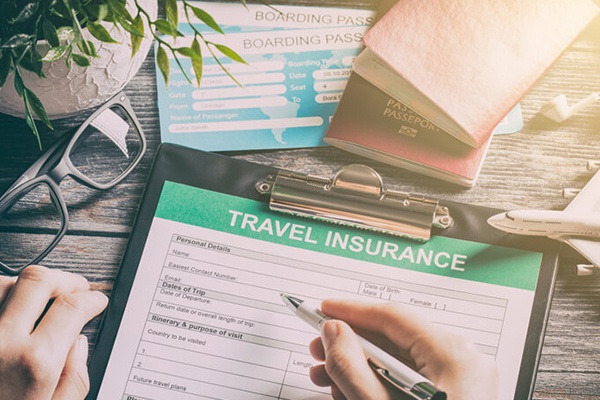 Purchasing travel insurance is a great way to protect yourself from the unexpected before or during a vacation. It's a relatively low cost, hassle-free expense that we highly recommend all travelers build into their budget. It can cover a wide variety of potential problems, especially for guests who become sick or injured between booking the trip and the departure date, saving you potentially thousands of dollars should you have to use it.
Prices for basic coverage, trip cancellation and emergency medical, typically hover around a little more than 10 percent of a trip's total price. More specialized coverage, like for a particular mode of transportation or incident, can cost significantly more—you will want to talk to your provider's customer support about any specific questions. YMT works with Allianz, who both the New York Times and Forbes have written about extensively.
Here are some of Allianz's most popular inclusions, with breakdowns of what is covered:
Trip Cancellation
Reimburses your prepaid, non-refundable trip expenses if you must cancel your trip due to a covered reason.
Trip Interruption
Reimburses the unused, non-refundable portion of your trip expenses and the increased transportation costs it takes you to continue your trip or return home if you need to interrupt your trip for a covered reason.
Emergency Medical and Dental
This primary coverage provides reimbursement for covered expenses incurred during your trip due to covered medical and dental emergencies.
Emergency Transportation
Provides coverage for medically necessary transportation to the nearest appropriate facility following a covered illness or injury during your trip. Also covers the cost of your transportation back home following a covered illness or injury.
Travel Delay
Reimburses up to $300 per day per person for additional travel and lost prepaid expenses if your trip is delayed for five or more hours for a covered reason. Can also reimburse additional transportation expenses if you miss your cruise or tour because of a covered delay.
Baggage Loss/Damage
Covers loss, damage, or theft of baggage and personal effects.
Baggage Delay
Reimburses the reasonable additional purchase of essential items during your trip if your baggage is delayed or misdirected by a common carrier for 12 hours or more. Receipts for emergency purchases are required.
Coverage varies quite a lot depending on the company you book with and the plan you choose. Certain pre-existing conditions are NOT covered, so it's best to speak to a representative about your unique case if you do have something pre-existing that you feel might impact your ability to travel.
In addition, before you purchase travel insurance, you should check your existing health and homeowner or renter's insurance plan's explanation of benefits to see if they will cover you while you're out of town. Many health insurers will cover medical emergencies while you are on vacation, and many homeowner or renter's insurance policies will pay for damage, theft, or loss of personal items. You may also be covered in certain cases by your credit card company—if you have a credit card with a yearly fee, you likely do have some protection. Call your provider to find out!
Travel insurance is a great resource if for no other reason than that it provides tremendous peace of mind. It's one of the most important decisions (right between "where should I go?" and "what should I wear?") you'll make as a savvy traveler, whether you purchase it from a designated provider or you enjoy it as a perk through your credit card. If you decide to sign up for a plan through Allianz for a YMT journey, we'll be happy to help. To join one of our exciting journeys, call your travel consultant or YMT Vacations at 1-888-756-9072.