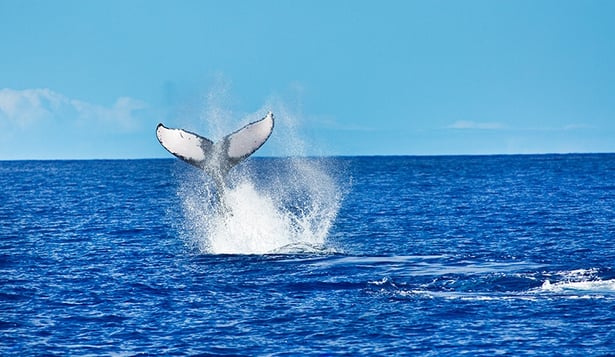 The presents have all been unwrapped, the decorations are put away and the guests have returned home as quickly as the New Year has come. Now faced with the chill of a long January in the snow, perhaps you're looking for somewhere warm to relax and recuperate from the busy holiday season. What about a Hawaiian vacation? There's no place more beautiful and no better time to discover the Aloha State than the slow travel period that begins in January.
---
So if you're wondering what the weather is like at the start of the New Year, you're in luck. Daytime temperatures in Hawaii average in the mid-80s in January, and the evenings rarely require more than a lightweight sweater for the mid-60s temps that are typical. You can expect pleasant, sunny days with only the occasional quick spell of rain -- perfect weather for strolling the miles of sandy beaches and exploring the lush gardens that dot the islands. Best of all, if you avoid the first few days of the year, you can even expect very few crowds while enjoying these mild tropical days in paradise.
Beyond the beaches and tropical landscapes that visitors enjoy year round, the winter months offer another reason to visit: whale-watching. Humpback whales migrate to the Hawaiian Islands by the thousands, with January being the peak time to witness these magnificent creatures. Book a whale-watching cruise for an up-close look at the massive animals, or grab some binoculars and watch the pods that pass by along the shoreline. It's an experience you'll always remember!
January is also the season to watch the fearless surfers who arrive in droves to challenge Oahu's killer waves in the area's many surf tournaments. Plus, golfers will thrill to see the talent on the links of the Hyundai Tournament of Champions, hosted every January in Maui.
---
One of the best ways to experience Hawaii in January is with YMT Vacations' Ultimate Hawaii Tour with Pearl Harbor Experience. This 13-day itinerary takes you to all four main islands, Oahu, Kauai, Maui and the Big Island, with the guidance and expertise of a local Polynesian Tour Director. You'll witness the magical Fern Grotto and Volcanoes National Park, stroll the world-famous Waikiki Beach and visit the moving USS Arizona Memorial and Visitor Center at Pearl Harbor. To make your plans to join this once-in-a-lifetime trip, call your travel consultant or YMT Vacations at 1-888-756-9072.
---