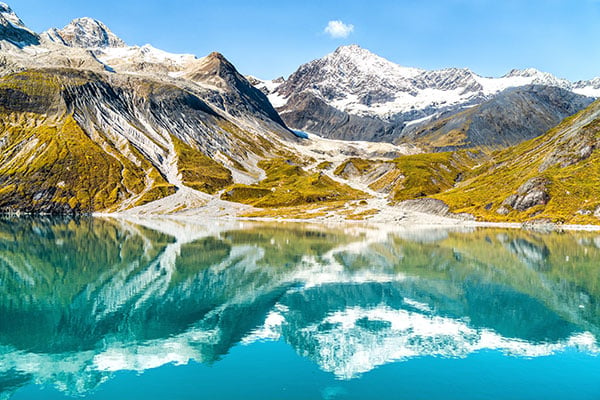 The world is full of amazing destinations, perhaps too many to comprehend. Deciding where to visit for your next getaway can be overwhelming, but it doesn't have to be.
We asked our guests what some of their best memories were on a YMT Vacation so you can use them as inspiration for your next trip.
Kathy's Alaskan Cruise Adventure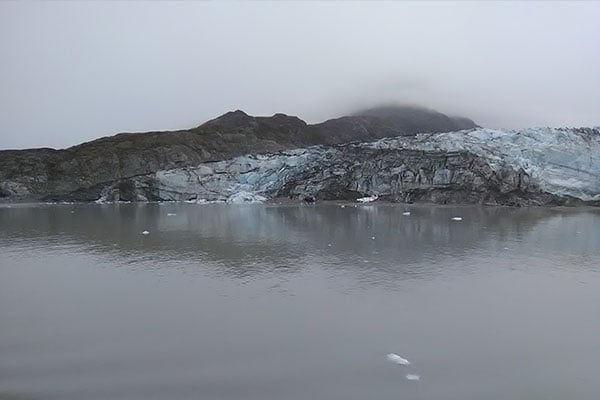 Photo credit to Kathy Siragusa
"It was a dream come true for me to take a cruise to Alaska with my sis-in-law. My first cruise ever and I have always wanted to go to Alaska for the last 40 years, the cruise, the amazing food, wonderful hotels, and sightseeing tours was just an incredible experience, truly was a dream come true for me!!"
Experiencing Alaska in person is a bucket-list trip for many. Like Kathy, you can enjoy one of our Alaskan cruises and discover the majestic scenery of dense forests, towering mountains, and the vast sea. Watch for sea lions and whales as you cruise through Stephens Passage. In Juneau, Alaska's state capital, experience an authentic taste of the local culture. For spectacular elevated views, visit Glacier Gardens and its fascinating rainforest exhibit.
If you enjoy charming seaside ports, you will love exploring Skagway, Sitka, and Ketchikan. Don't miss a visit to the Alaska Wildlife Conservation Center, where you can marvel at elk, bison, and caribou. Take in the rugged beauty and all that Alaska has to offer.
Suanne's Bucket-List Trip to the Canadian Rockies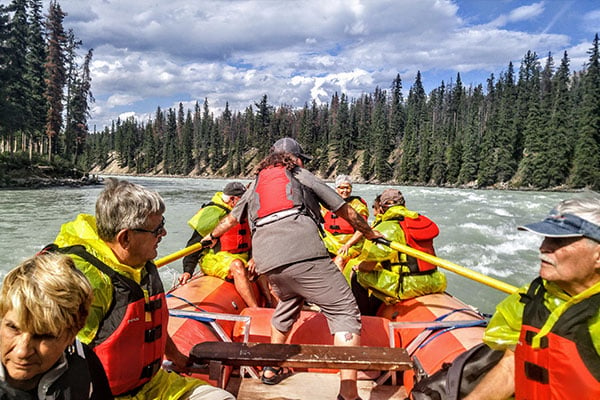 Photo credit to Suanne Singer
"We went rafting in Jasper on our Canadian Rockies tour last August. It was on my bucket list and did not disappoint."
Discover some of the world's most picturesque landscapes on our Canadian Rockies getaway. Take a journey through lush forests and mountains and explore the area's rich Native history.
Explore Banff National Park and Jasper National Park, where you can gaze upon native grizzly bears, moose, and elk. In Jasper, opt for an unforgettable rafting trip on the beautiful Athabasca River.
At Banff National Park, experience Athabasca Glacier, the most visited glacier in North America. Gaze out upon the tranquil surface of Lake Louise. Known as Canada's "Diamond in the Wilderness," you will be left in awe of its beauty and splendor.
Our Canadian Rockies excursion allows you to rediscover nature. Enjoy time away from the hustle and bustle of the city and savor the peace and calm of the Canadian wilderness.
Linda's High-Flying Hot Air Balloon Adventure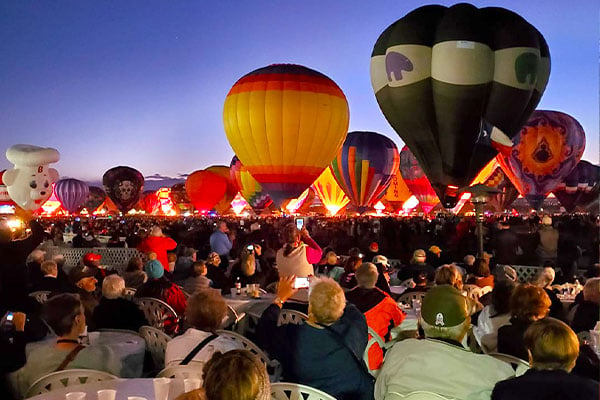 Photo credit to Linda Anderson
"Albuquerque Balloon Fiesta 2019. My first trip out west and had the opportunity to see these balloonists up close. Breathtaking and the skills they have. Love it. Traveling with the group made it so easy."
Venture out west to experience the world's biggest hot air balloon festival. The Albuquerque Balloon Fiesta features hundreds of vibrant balloons floating majestically above the Sandia Mountains. This international festival offers a unique opportunity to ride in a hot air balloon yourself, and you can experience it all on our Albuquerque Balloon Fiesta & Southwestern Tour.
Your journey includes a short stop in the intriguing town of Roswell, New Mexico. Here you can learn the story of the mysterious 1947 alleged UFO crash. Also, discover historic Western towns like Tombstone and its infamous O.K. Corral as part of your tour.
Michael's Magical Visit to Bryce Canyon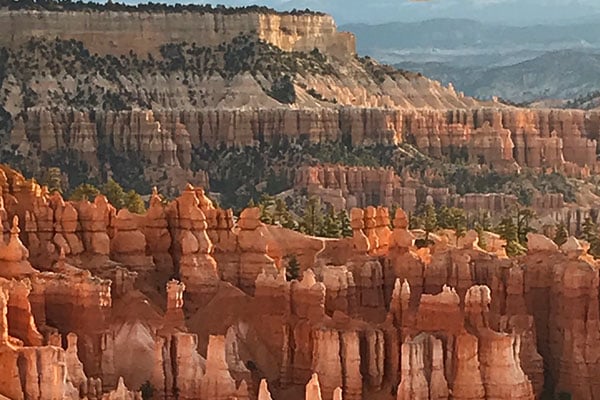 Photo credit to Michael Thomas
"Our tour director planned a morning visit to Bryce Canyon. In the early morning light, the hoodoos appear magical and almost surreal. It was a spectacular morning walk to one of the National Parks we had longed to visit."
On our Crimson Canyons & Mesas National Parks Tour, you will experience six of America's most popular National Parks. Among them is Bryce Canyon, where a peaceful morning walk leads you to its famous hoodoos. These tall, skinny rock formations enchant visitors. More unique rock formations await at Arches and Canyonlands National Parks.
At the Grand Canyon take in the breath-taking views and marvel at the well-named Horseshoe Bend, a u-shaped area along the Colorado River. This tour also includes a drive through the Rocky Mountains and Arapaho National Forest for spectacular views and many picture-worthy vistas.
Honey's Hawaiian Tropical Escape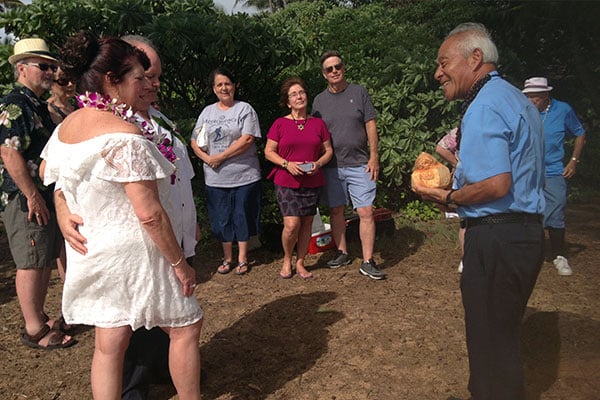 Photo credit to Honey Dunaway
"We made such wonderful friends on our four Island Hawaiian tour that they asked to be a part of our Wedding Vow Renewal Ceremony on the beach of Kauai. They became our witnesses and official YMT family on that special day!"
Experience the islands of Oahu, Hawaii, Kauai, and Maui on our Best of Hawaii Four-Island Tour. This tour lets you discover the uniqueness of each island. Stroll the sands of world-famous Waikiki Beach and revel in the sweet ocean breeze or stand on a real volcano at Volcanoes National Park.
At the Pearl Harbor Visitor Center, tour the USS Arizona Memorial and remember those we lost. Take a Wailua Riverboat Cruise and discover the mystical Smith's Fern Grotto. When you need to relax, explore the iconic Punaluu Black Sand Beach with its jet-black shores.

Create Your Own Special Journey with YMT Vacations
Through our tours, our guests get to check off bucket list experiences, visit new destinations and meet new friends. Let us help you create your own cherished memories with one-of-a-kind trips by booking your next tour with YMT.
Call your travel consultant or YMT Vacations at 1-888-756-9072.